Wedding Trends 2020 – All you need to know if you're getting married
Are you planning your wedding 2020? Then you want to know what the big wedding trends for the coming year are. Here you can read it all, everything from wedding dresses to food, hairstyles and of course, rings!
Make your wedding a trendy and beautiful party
Talking about wedding dresses, we will see many princess-inspired designs, very feminine dresses, with large tulle skirts and long veils. High lace collars and long sleeves are the new trends to come. The dresses will either come with a lot of embroidery, or elegant sleek designs. What we will see much less of than until now are dresses with plunging necklines, open backs and sleeveless wedding dresses.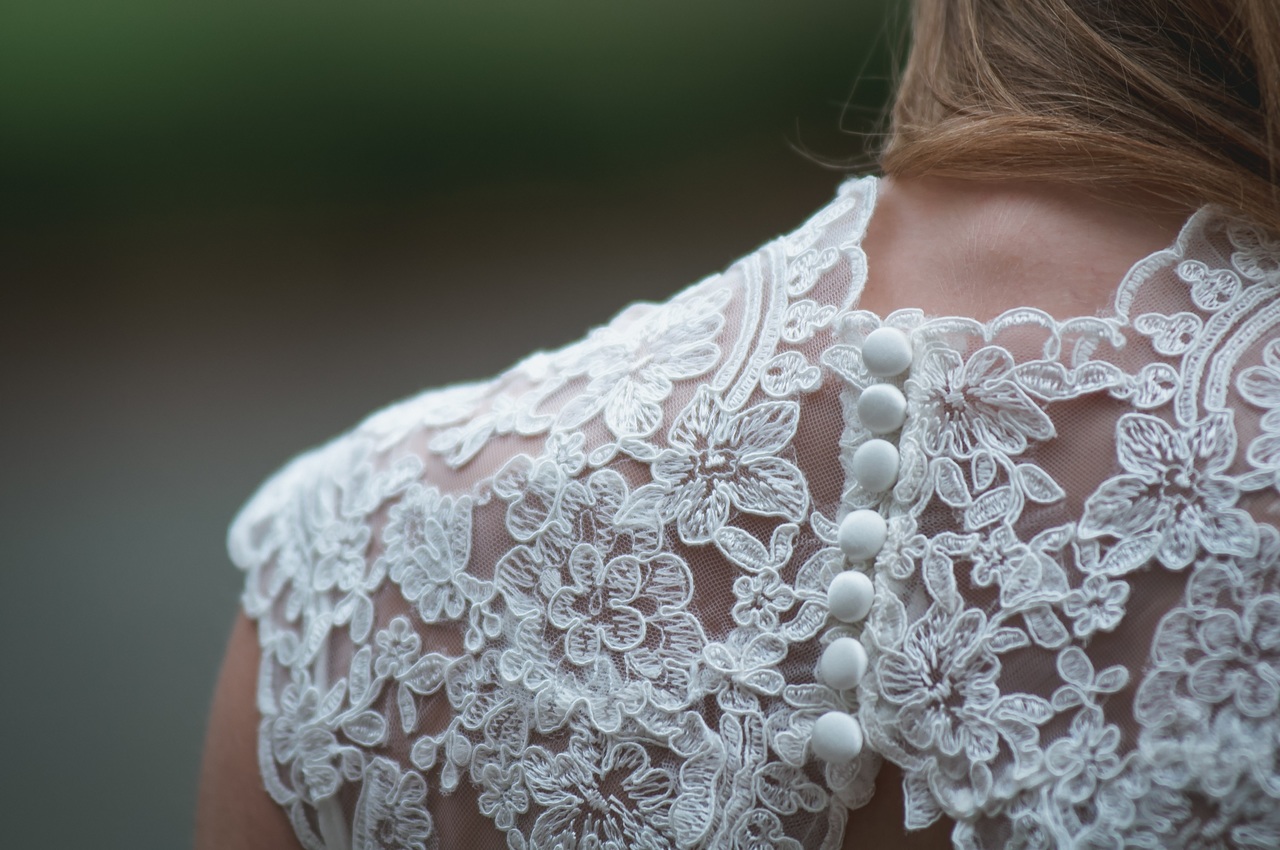 Nowadays cool and informal personal touches are becoming more and more common, it might be a leather jacket, trainers, boots, pastel colour hair, headbands or visible tattoos. A strict dress code no longer exists, to get married is happiness and joy and you can express your personality just as you want.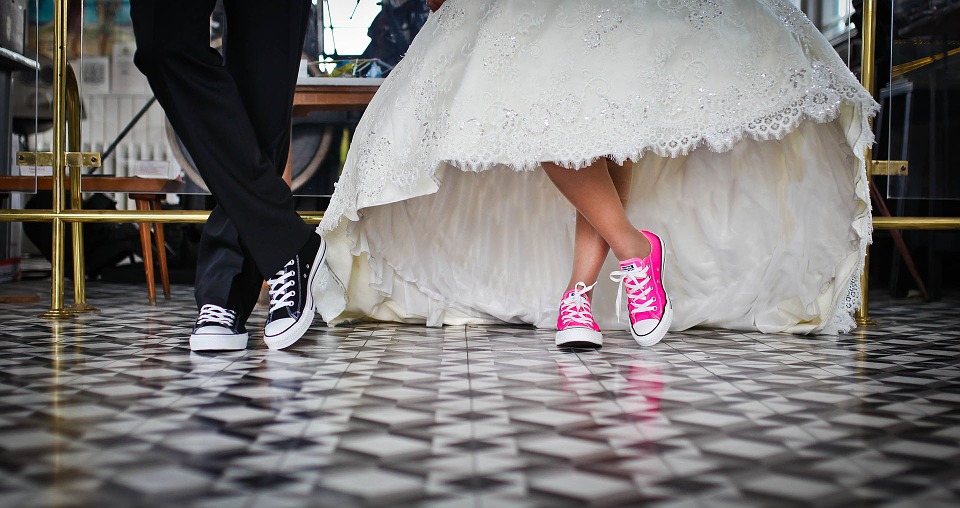 More and more brides are also choosing a second dress for the reception or party, or a wedding dress that can be transformed into a party dress by taking off the long skirt or the sleeves to make the dress more relaxed and comfortable.
Wedding Hairstyles – Hands-off my hair!
The trend in wedding hairstyles is natural and hassle free hairstyles. Tight and complicated bridal hairstyles are not included in the 2020 trends.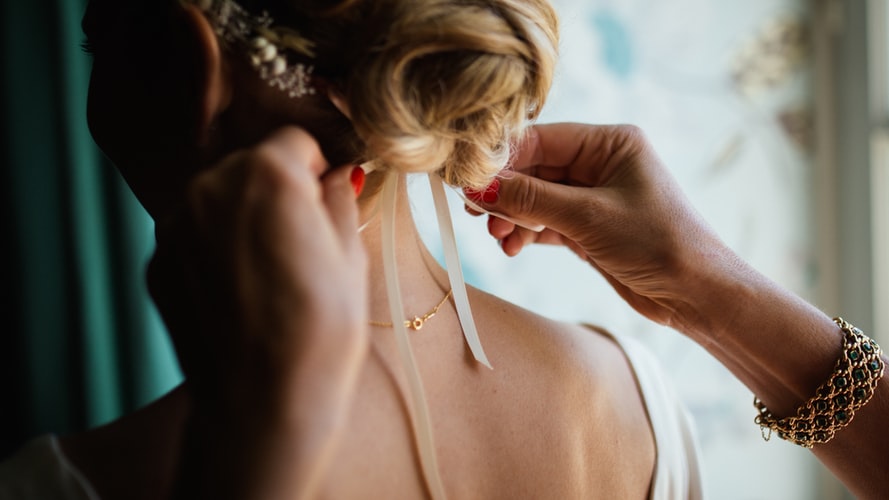 Romantic elegant soft curls and long curly hair but with original details are the new trends. It's about looking like yourself when you are at your best. A strange tight hairdo that you would never imagine to wear on any other occasion is out of question. In 2020, we dress up when we get married, but we still want to look like ourselves. What can feel more natural and look better than freshly washed soft hair with some extra curls here and there? Who wants to marry an artificial tight hairstyle with lots of hairspray and later on not even recognize themselves on the pictures?
Flower Trends
If we look at 2020 flower trends, we will see very natural bouquets with green leaves and vivid colours. The classic roses will leave room for all the fantasy in the world.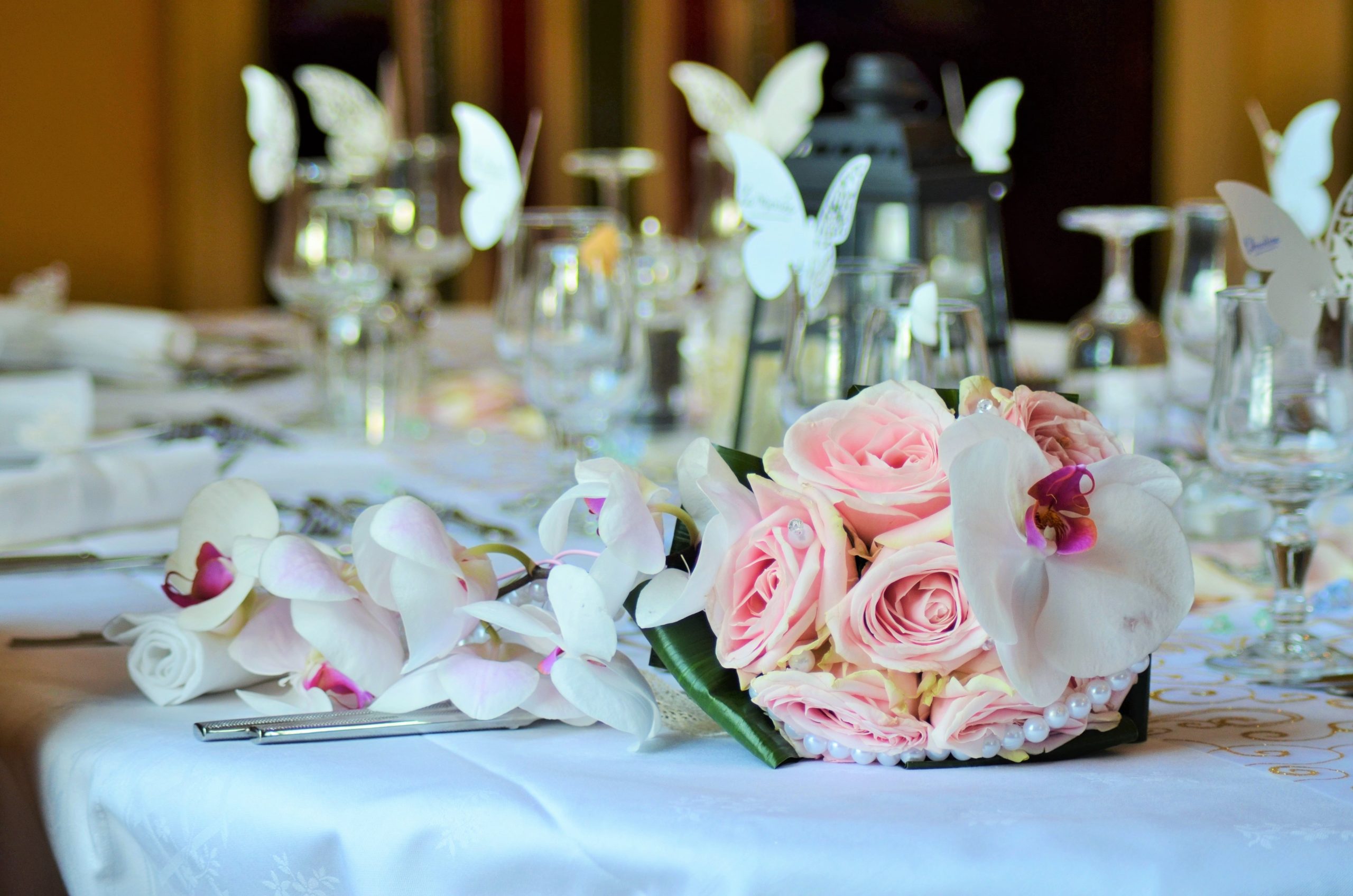 Fuchsia and strong pink shades with elements of very dark green will be one of the trends. Today when we are all environmentally conscious and prefer to invest in local products, we might also see many bridal bouquets with home-grown flowers and plants as well as seasonal flowers.
Rings for Life – Wedding Bands
If you already have an engagement ring on your finger as you read this, you are one step ahead of many others. The new trend is to choose both engagement rings and wedding rings simultaneously and together. Obviously, no one says no if the partner comes with an engagement ring as a surprise, but it is much more fun to choose the ring yourself and match it with the future wedding ring. In fact, they are meant to be "rings for life" and of course they should fit together perfectly.
Choose rings yourself
In 2020, it is not the man or partner who chooses rings, and today the rings does not have to be the same design or even similar for both partners. The groom can choose a black carbon fiber ring while the bride chooses a classic platinum ring with a diamond or a carbon fiber ring with elements of pink gold, there are no rules or limits, the rings will symbolize your unique love story forever, and they should be rings you want on your finger the rest of your life.
Wedding party and food – More vegetarian on the wedding menu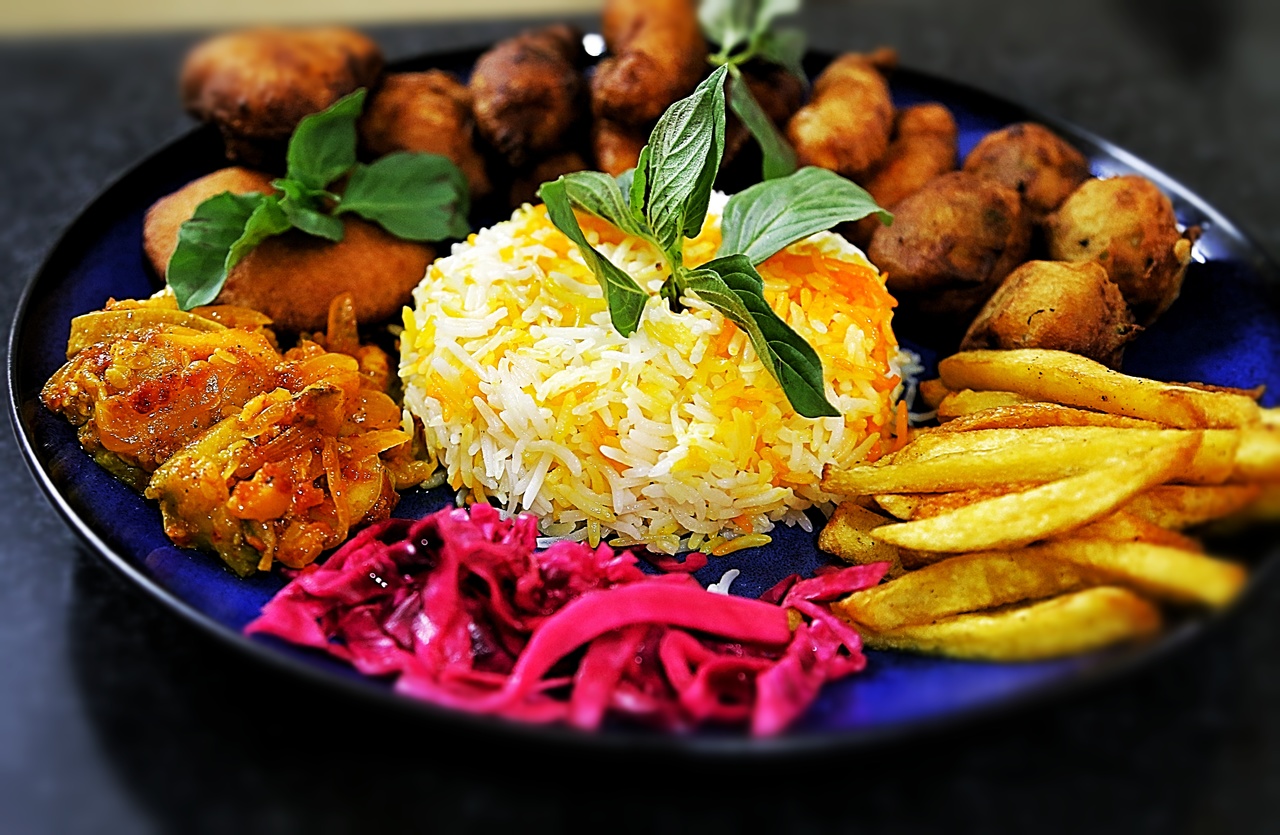 Everyone knows that the food trend in 2020 is vegetarian. So it is one thing to keep in mind when you invite to a wedding party or wedding celebration. A menu where one can choose between meat and fish is not a good option today; there must be a vegetarian option as well. Some of your wedding guests probably are vegans. The Millennium generation wants healthy, nutritious food and they want to know what is in the food.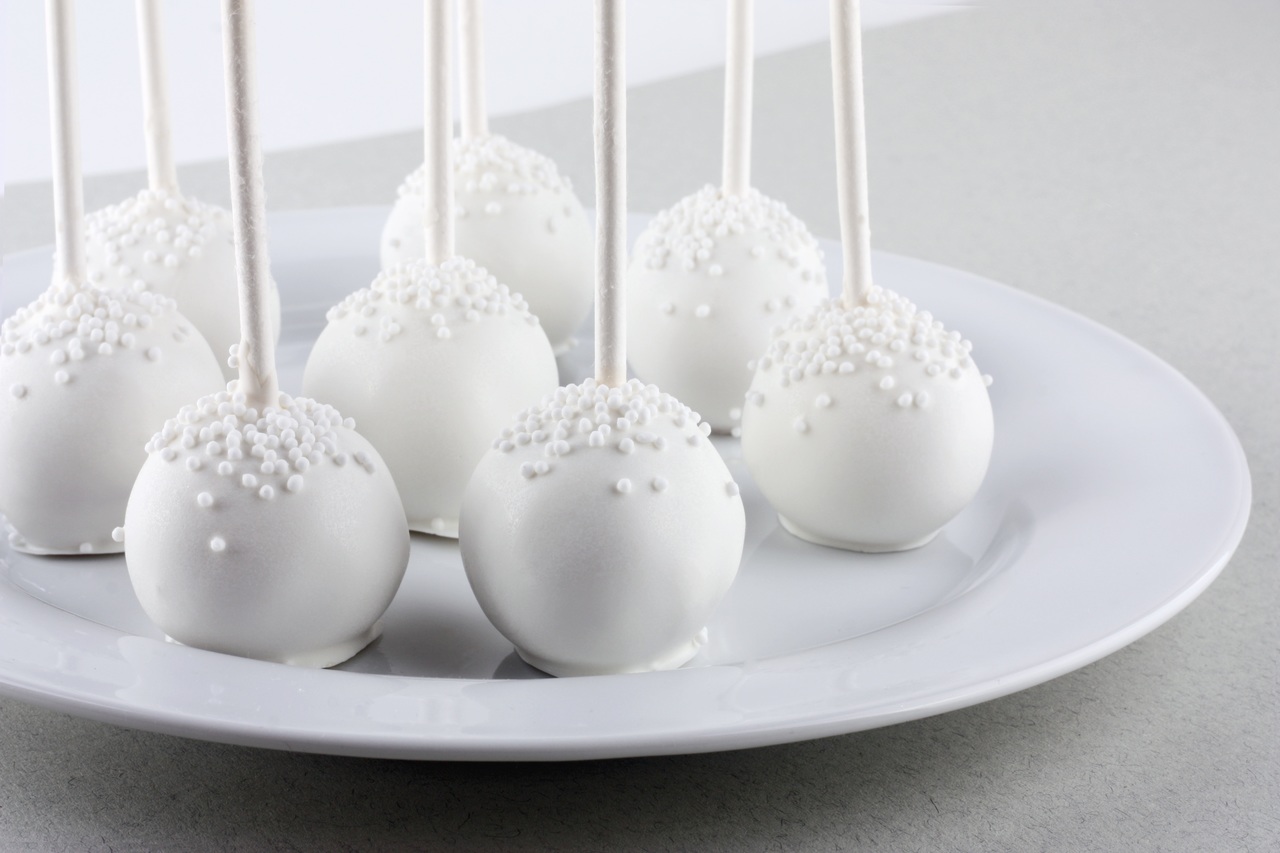 Informal eating arrangements are the new trend and suits everyone
Even the brides and grooms who are not vegans themselves know that not all wedding guests appreciate a classic menu and many will invest in innovative and informal food arrangements such as "food trucks" and buffet tables. Gin Tonic keeps going strong as the trendiest drink, but it is becoming increasingly popular to create your own cocktail especially for the event, a so-called signature drink. It's a pretty awesome idea.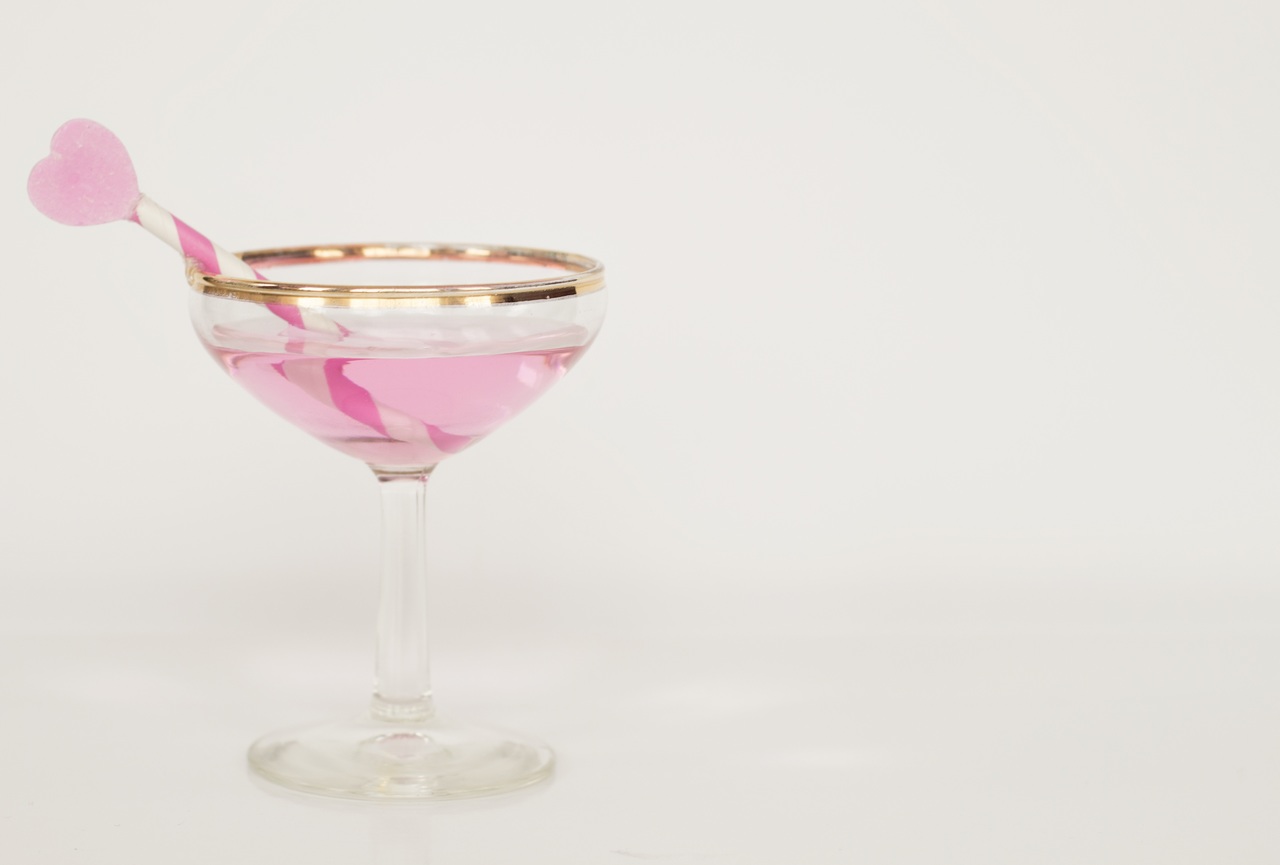 Light decorates the 2020 wedding party
Fairy lights, string lights, globe lights, lamps and lighting are the big trends when it comes to 2020 wedding decorations. LED light effects and decorative lightning will replace the classic wedding decorations and make the wedding party 2020 special and romantic.