Which engagement rings should we choose?
---
It is a question that will certainly appear when engagement is around the corner or has already occurred. According to tradition, first comes the engagement and later the wedding, but today many couples get engaged as a symbol of belonging rather than a promise of marriage.
There are no rules written in stone for the engagement itself or for the engagement rings. Therefore, we would like to make a few different suggestions on how to proceed. All our rings can fit as engagement rings or wedding rings, depending on how you decide to do it.
Traditionally, both parts get a ring at the engagement that they wear on the left ring finger. At the wedding, the wedding ring is supplemented with an eternity ring, solitaire ring, side stone ring or halo. Some choose to exchange their engagement rings for wedding rings, possibly to a pair of more expensive/luxurious rings that will last for their entire marriage. The alternative is that the woman gets an engagement ring of the man, usually a solitaire ring, side stone ring, halo or eternity ring. The man then wears either a plain matching ring, or waits for his ring until the wedding. During the wedding ceremony, the wedding couple changes wedding rings with each other. The woman's wedding ring should be worn behind the engagement ring, closest to the heart. Read more about wedding rings.
Below are some of our personal favorites! Visit our web shop to see all our amazing collections!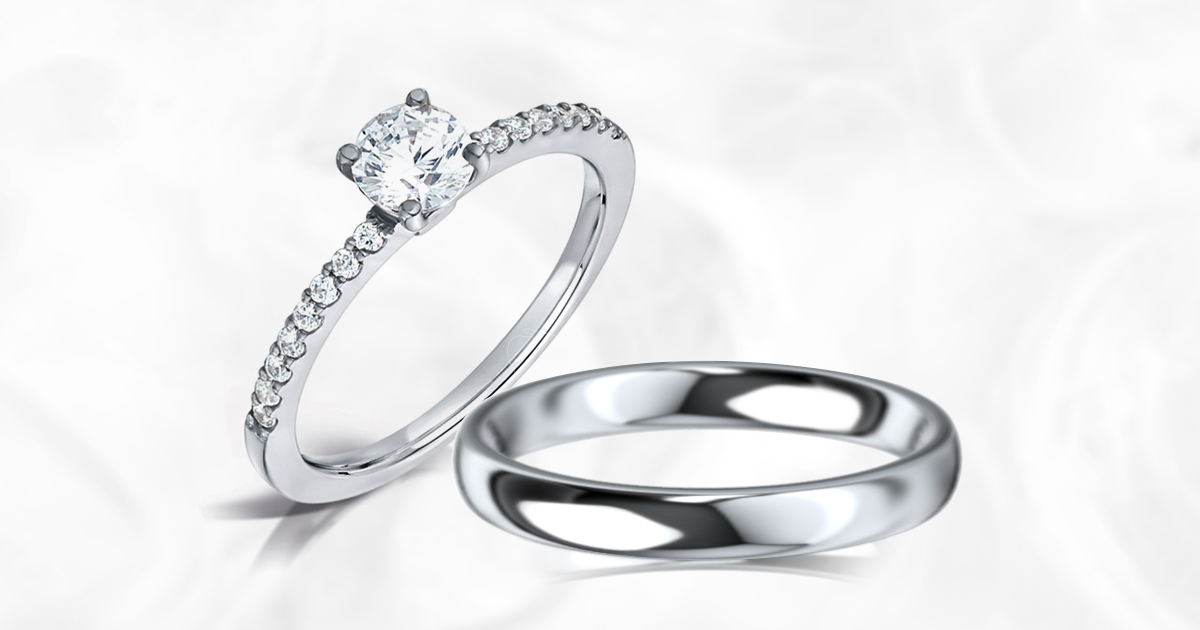 ---