Wedding rings, a lifelong commitment!
---
What wedding rings should we choose?
A wedding ring is the most important ring you will ever exchange with another person. It is as important as the commitment itself, therefore it should be chosen with care. Because you will be wearing it for a long time, it is important that you enjoy it in terms of color, shape and material. All couples are different, follow different traditions and have different taste. There are no rules on how a wedding ring should look. On our page about engagement rings, we mention some different scenarios.
As of today, you probably wear matching engagement rings! You may want to complement the woman's engagement ring with an eternity ring, solitaire ring, side stone ring or halo. Perhaps the woman already has such an engagement ring and now you need to find wedding rings matching it.
All rings in our web shop work like wedding rings, but we have full understanding that it may be time consuming to look through just all of them! Below you will find a selection on some of our favourites. If you need to read more about material, you can do it on our pages about material. Visit our web shop to see all our amazing collections!
If you have engagement rings and are looking for matching wedding rings, please contact us so we can help you find the right one.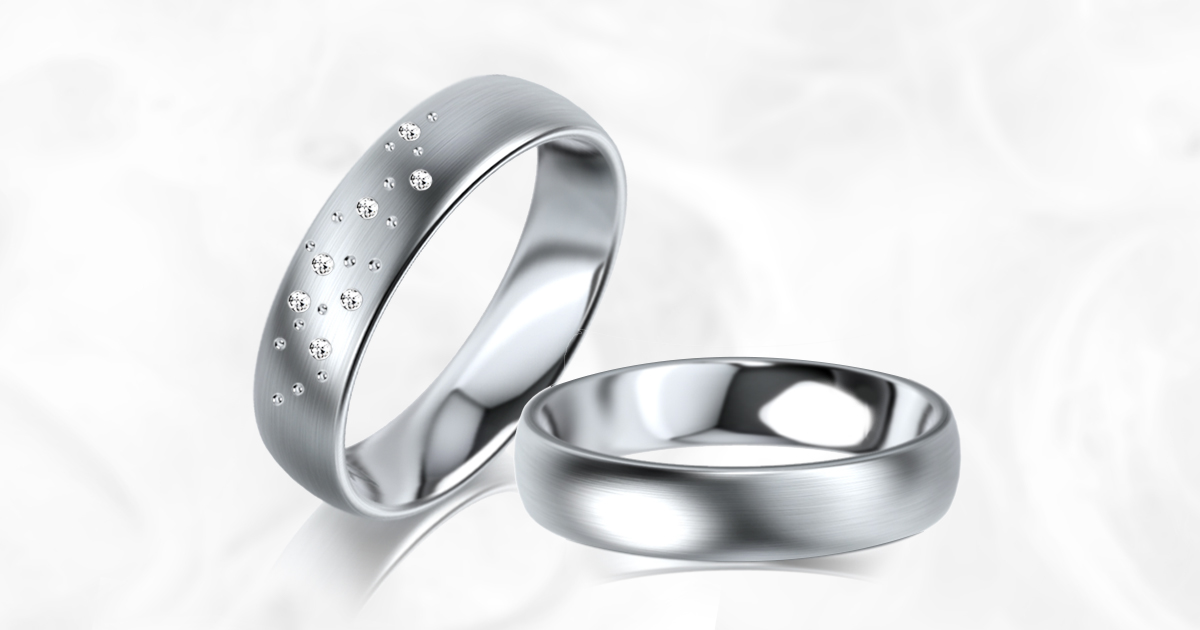 ---