Wedding Trends 2023 – 2024
If you're planning to get married and looking for wedding trends, you've come to the right place. These are tips with trends and tendencies that will help you plan the wedding if you are to get married in 2023 or 2024.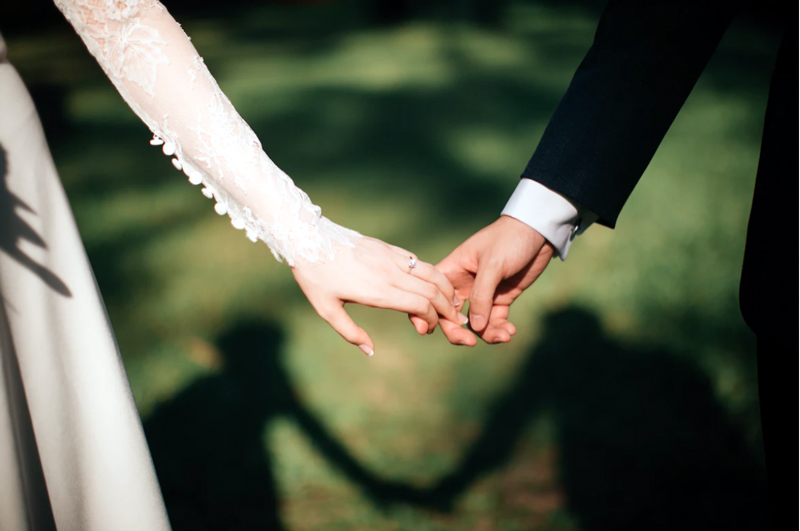 Trends and tendencies for wedding planners
Everything has to be planned perfectly for a wedding, but weddings cost money. That's why it's essential to prioritise. The trend is to go for "value for money" and to choose what you want to spend the most on. The wedding dress is for one day, and the wedding bands are for a lifetime.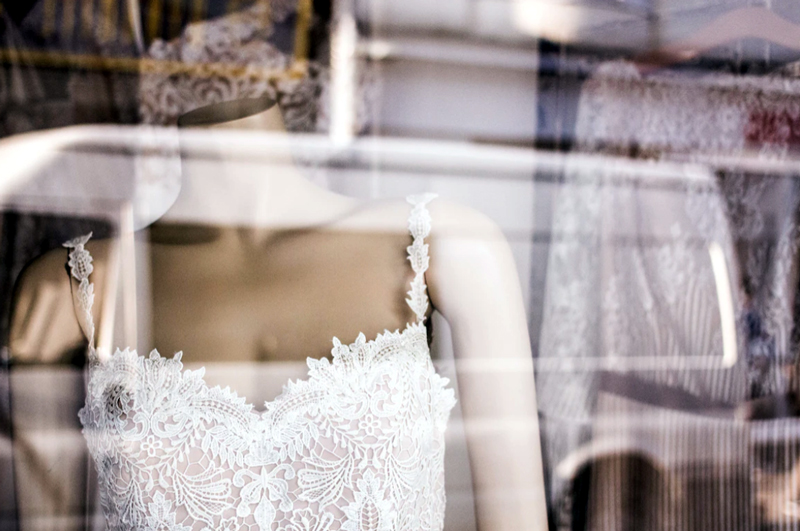 Wedding dresses – Trends 2023 – 2024
Romantic wedding dresses are a big trend for those planning to get married in 2023 and 2024. The wedding dress is, of course, the most expected item of the day. You want to look beautiful when you get married. But choosing an expensive wedding gown that you will never wear again might be the wrong decision if you are on a low budget. 
Choose the Wedding Gown
You can find wedding dresses that cost a fraction of the most expensive options, just as beautiful. What wedding guests fixate on most is the overall look, the style. A simple wedding dress is always beautiful if you feel beautiful wearing it. And later you can wear it on a thousand occasions and events in the future if you combine it with the right accessories. Now wedding dresses are very romantic and feminine. The perfect dresses are preferably in thin fabrics like tulle and lace. We are seeing more and more short bridal gowns than before. Why would you want to hide your legs? Do you want to look for beautiful, and trendy, wedding dresses under 200 pounds? Look at them here.
Wedding bands 2022 – 2023
Think about the wedding rings you will wear for the rest of your life. There are wedding bands in many different materials that will last a lifetime. And not all of them are expensive! Of course, classic gold wedding rings and diamond rings are always great options. But, the trend right now is to opt for trendy rings in new exciting materials such as carbon fiber, titanium and silver with diamonds. Silver rings with diamonds are a hot and affordable trend right now.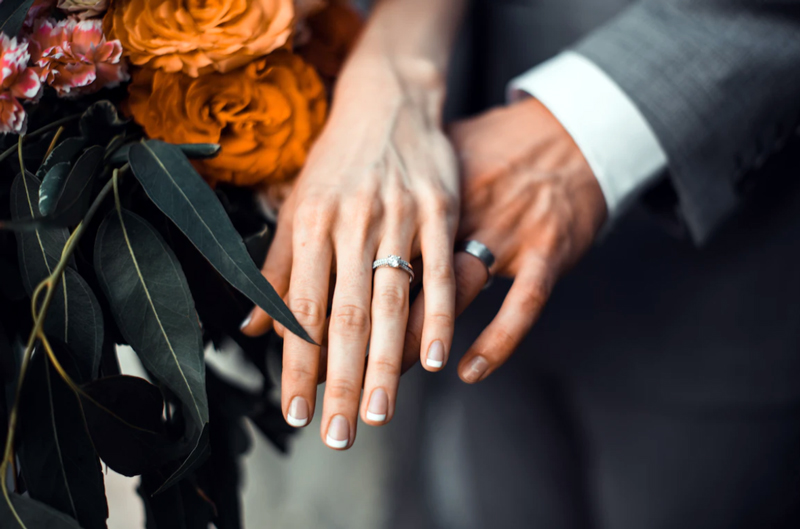 Do you have to wear the same wedding rings?
Traditions have always played a big part in weddings and everything to do with wedding planning. Many brides and grooms, therefore, choose traditional wedding ring designs and wear matching rings. But today many couples are choosing to personalize their big day in every way. This trend also applies to the choice of wedding rings. They can be completely different, or you can combine them. One of them can have a diamond.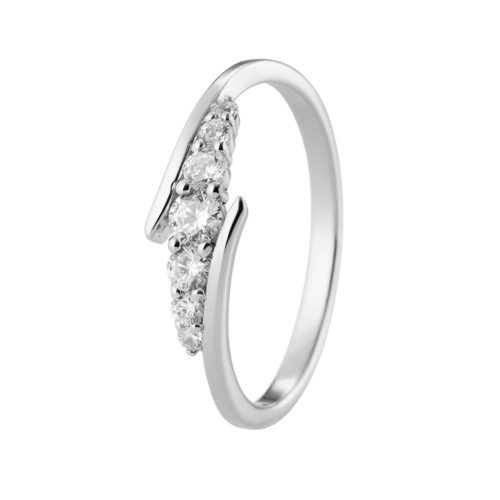 The latest trends in wedding rings for her: thin and with diamonds
We know that minimalism is elegant, and the wedding ring trends follow that line. That's why we love all the trendy wedding ring designs in our Delicate collection, where you can combine the latest trends.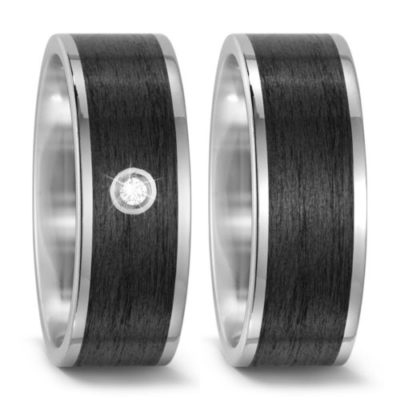 The latest trends in wedding rings for him
As said before, minimalist is elegant and "less is more", but that doesn't mean the rings have to be thin. Black carbon fibre rings and zirconium rings are examples of "less is more".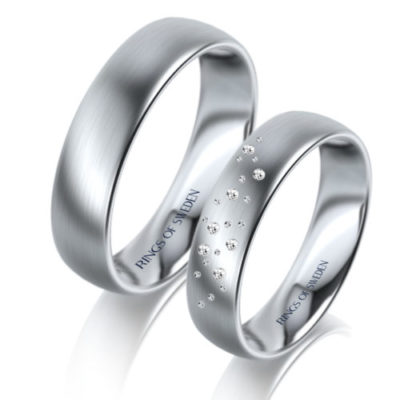 When should you start looking at wedding rings?
We recommend you start thinking about wedding bands three or four months before the wedding, so you're sure they're ready on time. This way, you can choose the model at your leisure and personalise your rings. Also, there will be time to make adjustments if necessary.