Engagement rings: Trends 2021
There are many opinions regarding how the perfect engagement ring should look. The classic gold engagement rings are starting to face competition from new exciting materials and designs.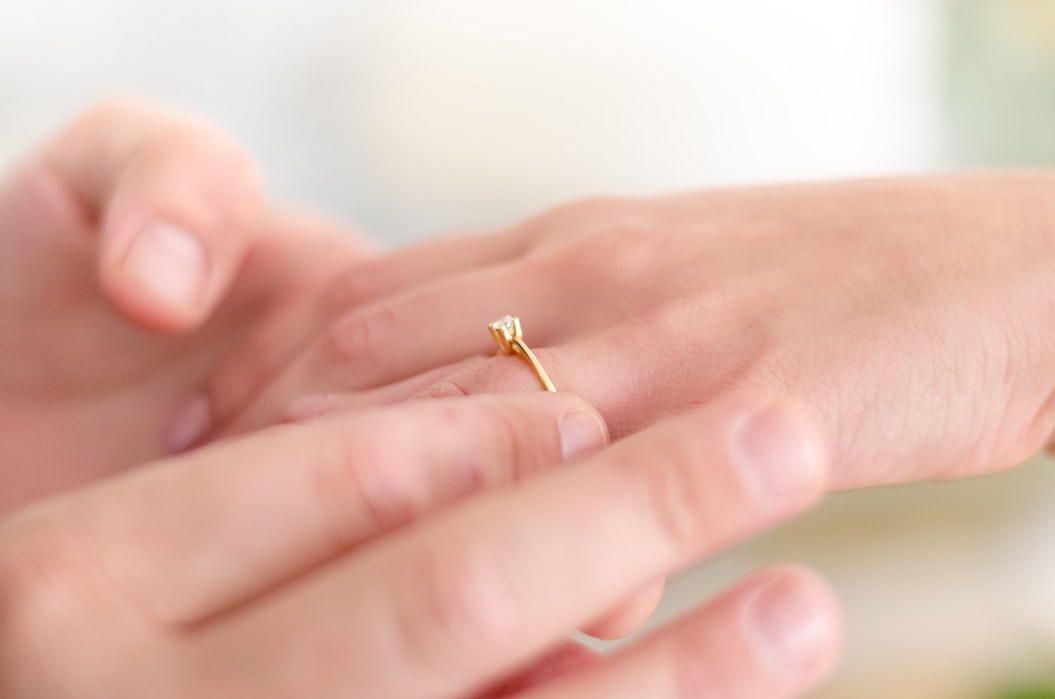 Get inspired by the new ring trends 2021
The traditional engagement ring has been around for many centuries, as a symbol of a promise of love. Today we want the ring to reflect our character and style. In the end, the most important thing is that you love it.  
That is why new trends are constantly emerging. In 2021, personalization, experiments with patterns and colours, and a focus on sustainable materials will be trendy.
Unique and custom-designed engagement rings
There is nothing like wearing a unique engagement ring. A ring that no one else has. At Rings of Sweden, you can choose from many beautiful and unique, and trendy, engagement rings, that you can custom design and personalize. You can ask us to put a lovely engraving on the inside, on the outside of the ring. Or, the latest cool trend: an engraving on the outer edge of the ring.
We also have personalized rings with fingerprints, and specially designed name rings where the letters themselves give shape to the ring. We step away from mass production. Instead, we invest in handmade designs that break with the traditional and dare to create unusual and unique rings.
Ethical and environmentally friendly engagement rings
Undoubtedly, one of today's trends in lifestyle and fashion is the use of sustainable and ethically sourced materials. That also applies to jewellery and rings. The most demanded materials in 2021 will be recycled and ethically extracted gold, as well as ethically extracted diamonds and gemstones. The goal will be to reduce the ecological footprint on the planet and fair trade.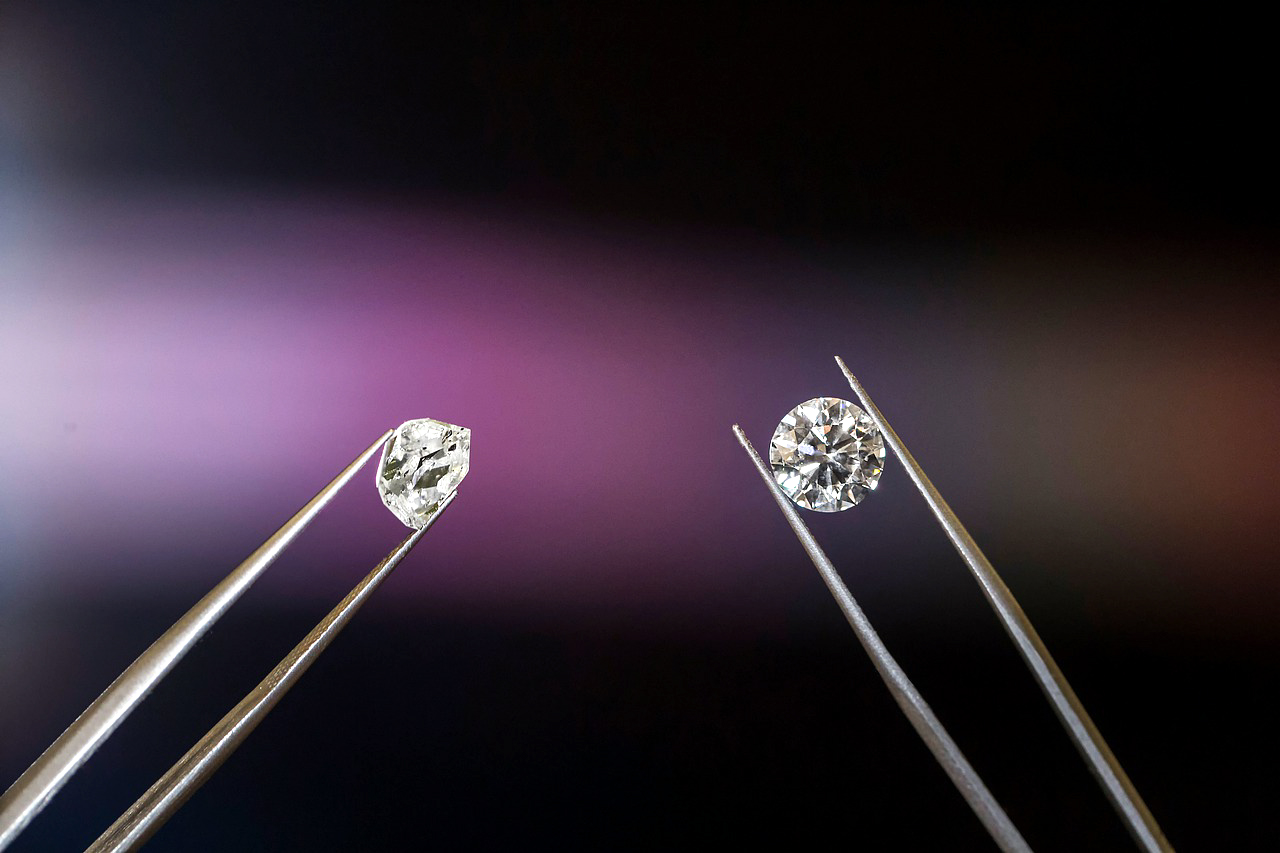 You should make sure to purchase ethical stones when buying an engagement ring with diamonds, not conflict diamonds, also called war diamonds or blood diamonds. These are diamonds produced in war zones and used to finance armed conflicts. They are well known, among other things, from the civil war in Sierra Leone. Today, blood diamonds are no longer very common, but some gems, are obtained in ways that violate human rights. At Rings of Sweden, you will only find certified, fair, diamonds.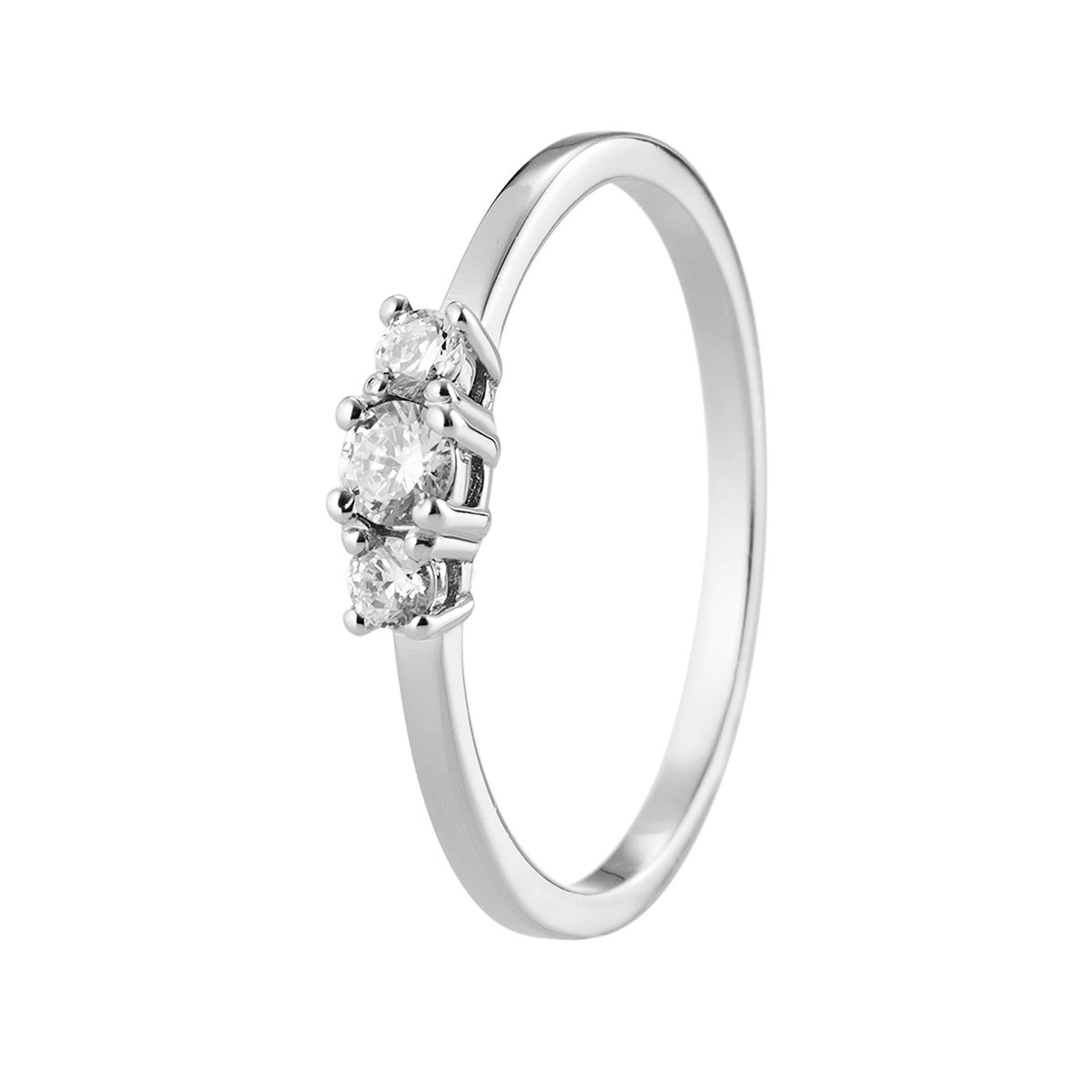 Three stone engagement rings
Diamond rings in gold, white gold and platinum attract attention again, but with new exciting designs. Three-stone rings have three set diamonds. The diamond in the middle of a three-stone ring is usually large, and the two side stones are smaller. The result: Beautiful eye-catching bling-bling on your finger!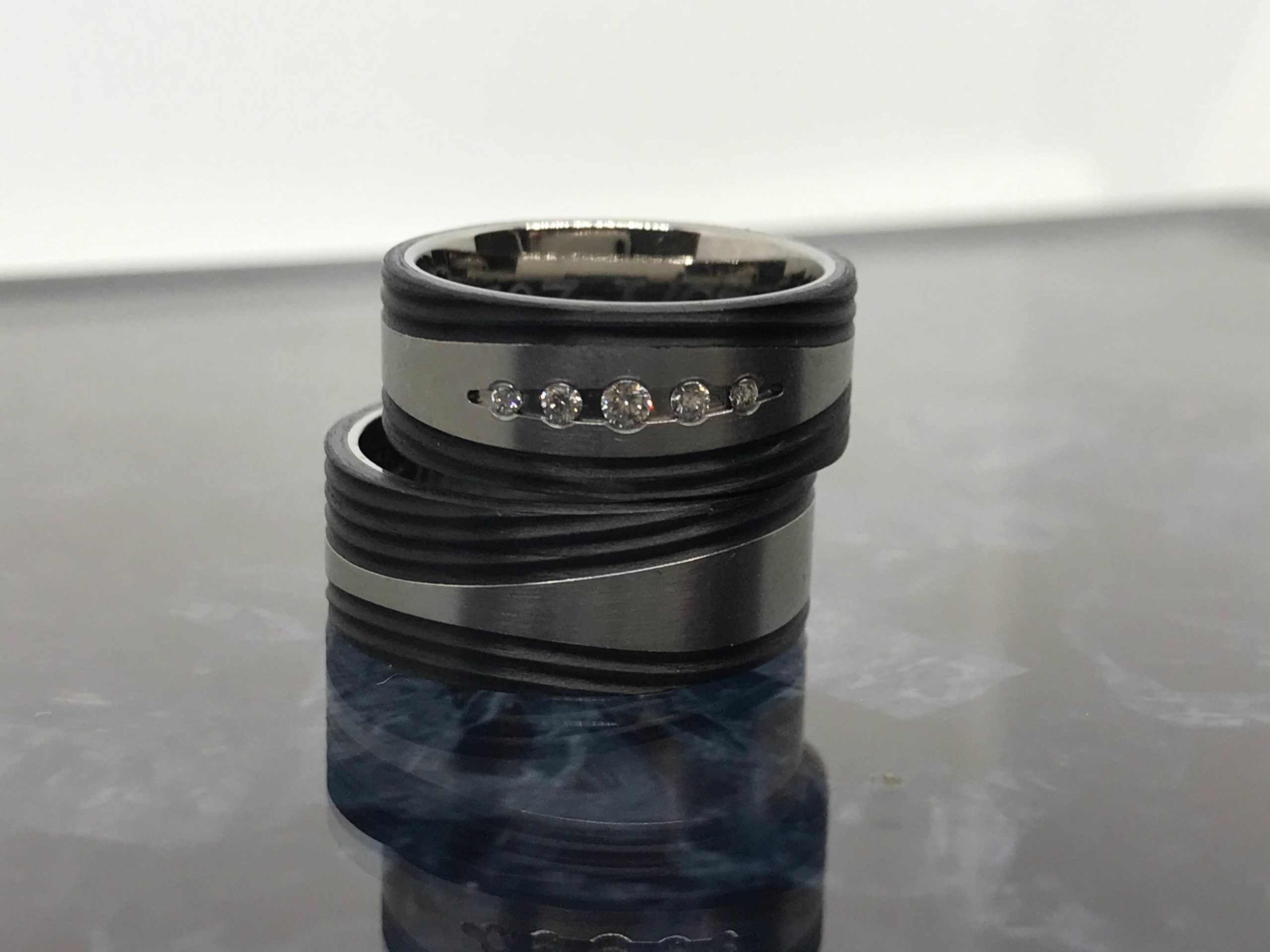 Colours, patterns and materials
Rose gold and black gold are modern alternatives to the classic yellow and white gold. Pastel-coloured stones such as light pink sapphire on gold rings and blue diamonds on zirconium rings are trends that we will see more and more often. Black diamonds are also one of the new fancy and elegant trends.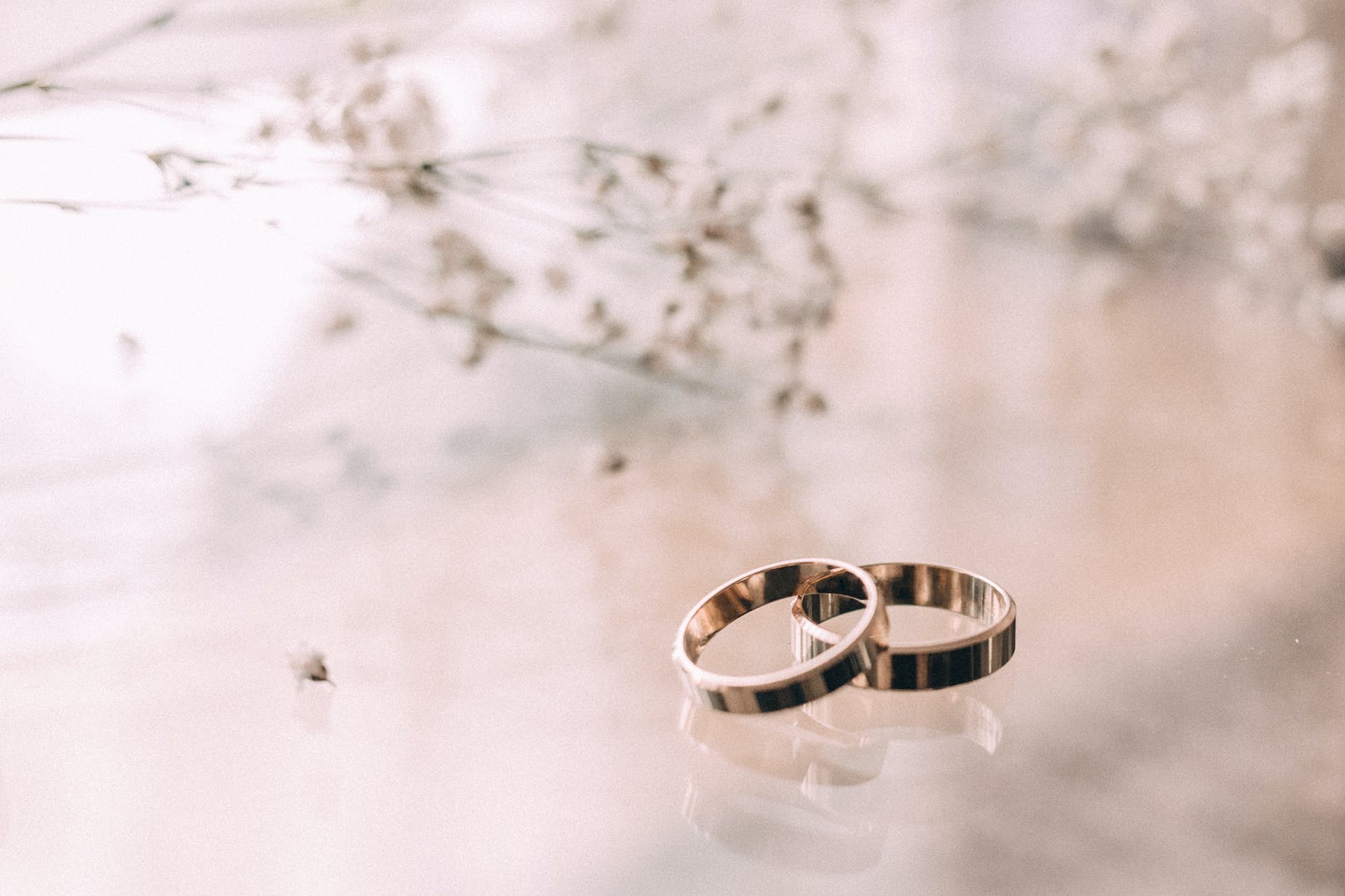 In addition to gold rings in different versions, you can choose from carbon fibre rings, ceramic rings and rings in zirconium in our online store. At Rings of Sweden, you also find, rings in black gold, laser engraved titanium rings and silver rings with diamonds.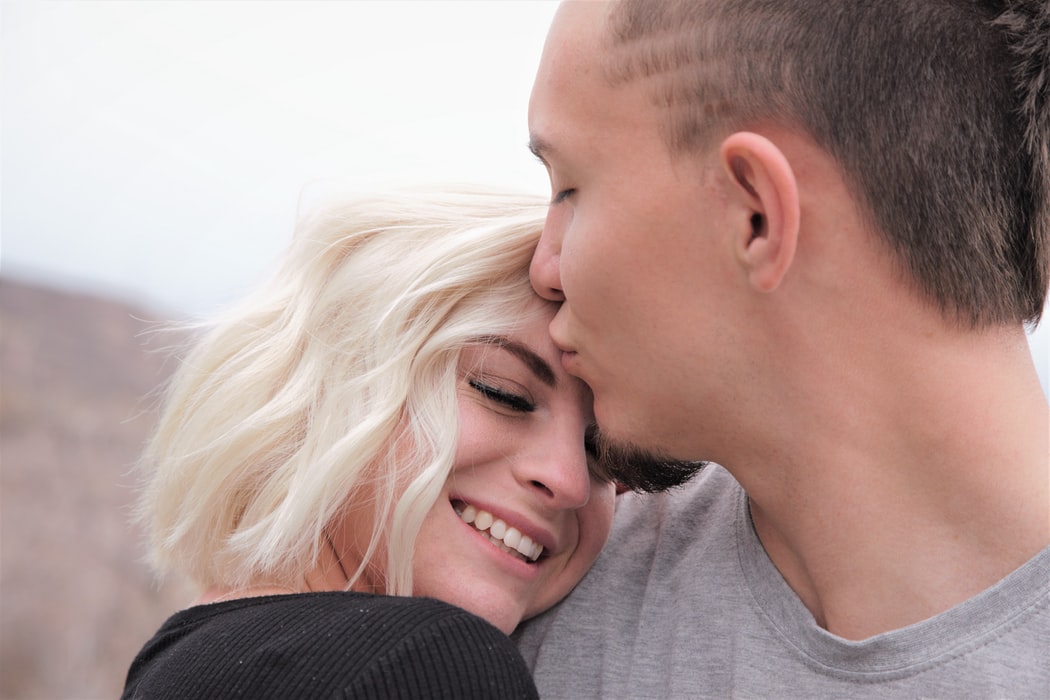 Your unique engagement ring
Remember that what matters is what you like. Do not let only fashion and seasonal trends influence your choice. You will keep your engagement ring for life. Fashion and trends come and go. Click HERE to see all our beautiful rings!