Wedding Cake – Inspiration!
The wedding cake is one of the most exciting surprises that everyone loves to take pictures of at the wedding party. The confectioners' creativity and professionalism are fantastic, and you can choose from a wide range of flavours, shapes and colours.
Beautiful wedding cakes that are as delicious as they are beautiful
During the wedding preparations, you make several important decisions, such as choosing the fantastic wedding dress and the wedding rings.
You also have to choose the menu, music and one of the best-kept secrets: the wedding cake.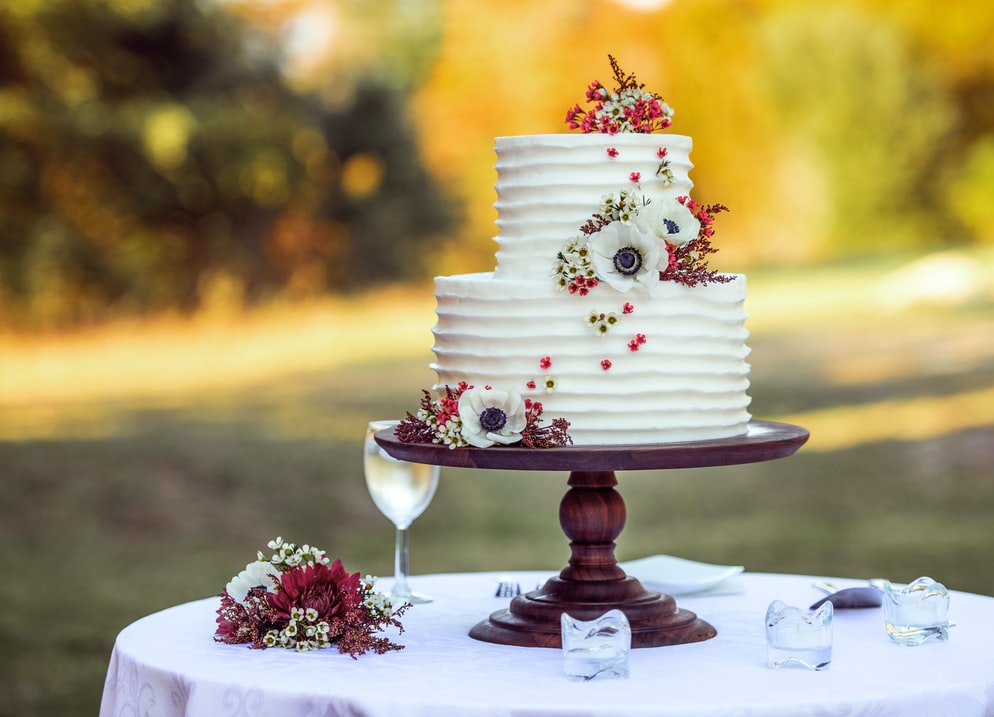 How much does a wedding cake cost?
Of course, the price has a lot to do with the size, in other words, the number of guests. Ordering a wedding cake from a patisserie usually costs between 5 and 10 euro per person. You can choose between many different flavours and decorations. Generally, you have the opportunity to try and taste the options before you place your order. Ask for prices and if there are any special offers, or why not draw your dream cake and ask them to bake it? The more complicated the cake decoration is, the more expensive becomes the cake. Wedding cake decoration is pure art, and it is all done by hand! Keep in mind that if the cake is large, you may need to hire someone to deliver it to the party.
The Delicate ring collection with 10% discount
Throughout May, we offer a 10% discount on our ring collection Delicate.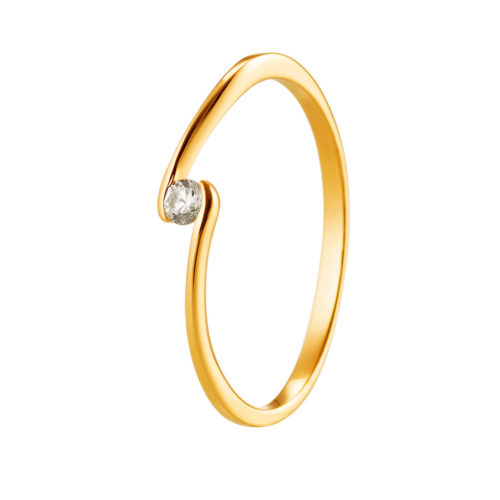 Delicate is a series of elegant rings in 18K gold with or without diamonds. The rings combine perfectly with each other. You can use one or several of them at the same time.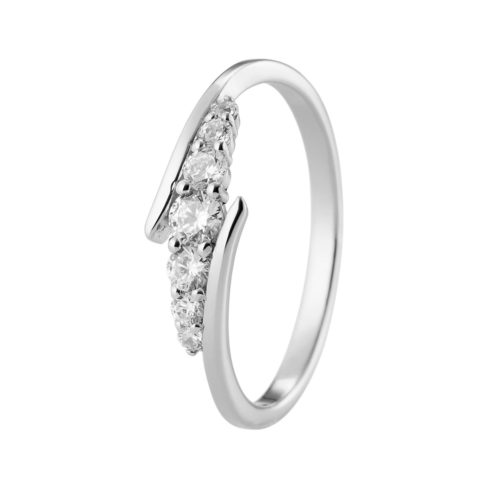 A ring from the Delicate collection is the perfect engagement ring. Later you can add one as a wedding ring or "stack" several rings together.
The rings are available in yellow gold, rose gold and white gold. We also make some models in platinum. The diamonds are set by hand with the highest accuracy by experienced jewellers. All our diamonds come from conflict-free sources, and they are quality checked in our diamond lab.
Wedding catering and cake
Most catering companies already include cake in the wedding menu, but do not forget to ask. Many of those who offer wedding catering also arrange a candy bar with all sorts of delicacies.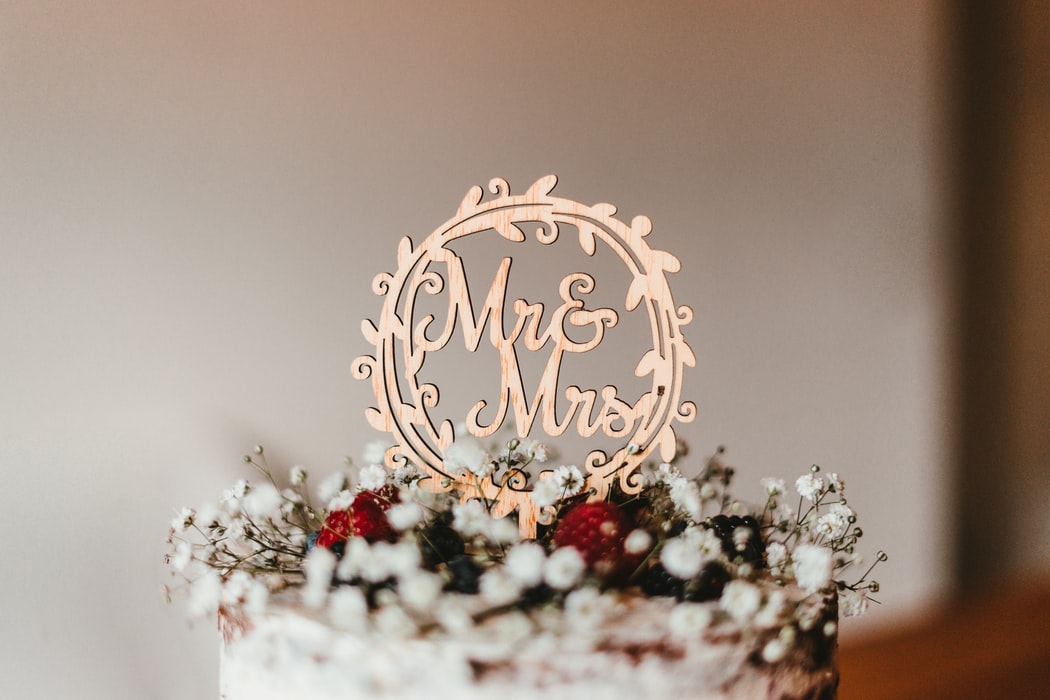 Ask for pictures of wedding cakes!
Contact several patisseries and ask if they can show you pictures of wedding cakes they have baked before. Not only to get the inspiration but also to assess the results.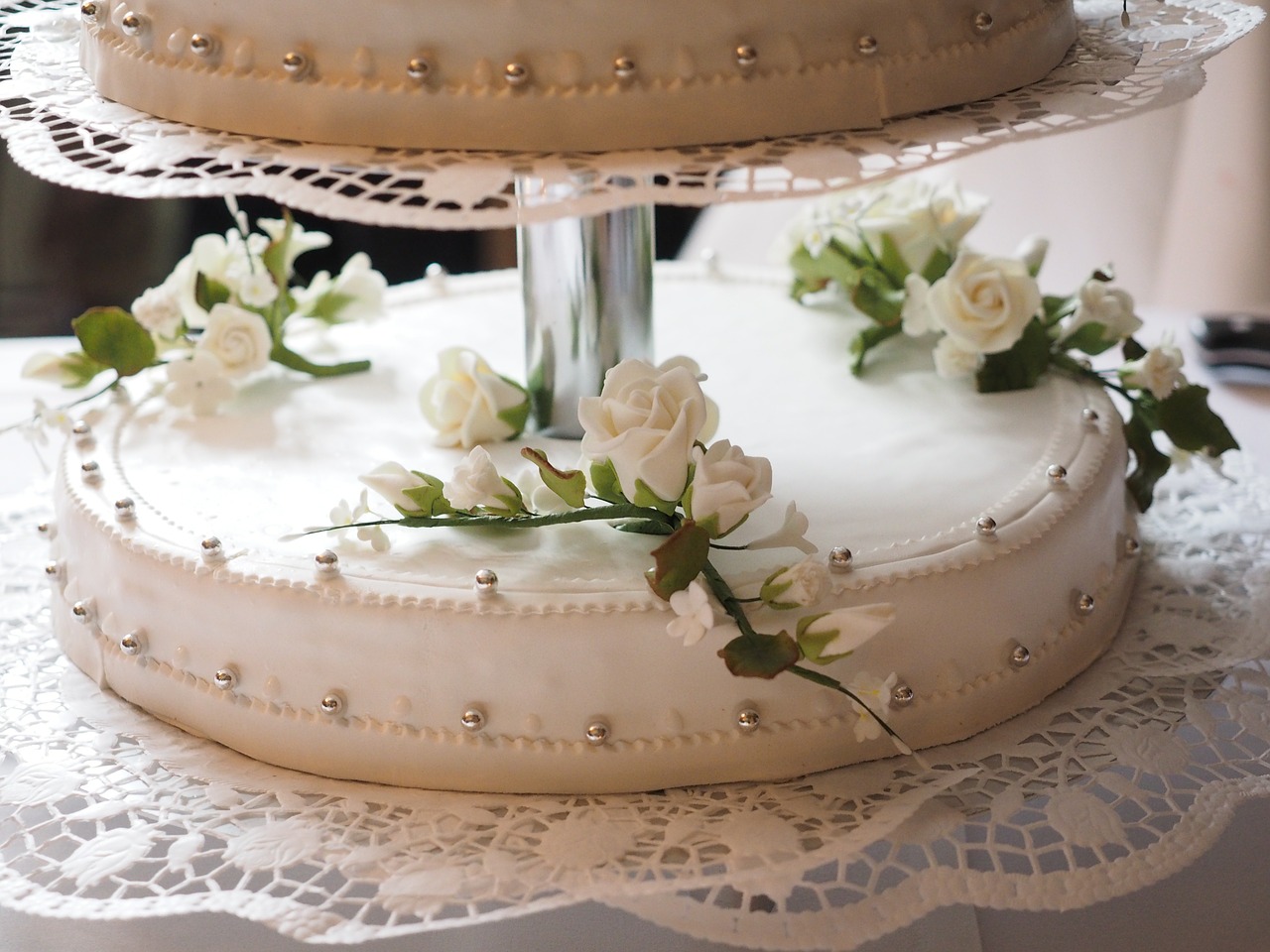 Style, decoration and colour
Wedding cakes are made with a variety of ingredients and in many different colours. Of course, white wedding cakes are most in demand. The decorations vary from flowers to pearls. A beautiful detail is to decorate the wedding cake with the same flowers as the bridal bouquet or some motif that the bride and groom have in common. A classic is a decoration that depicts the bride and groom or their rings.
The season makes a difference
The wedding cake that fits best also depends on the season. When the wedding takes place in the summer, flowers and fruit decorations fall most naturally. Darker colours, gold and silver, are excellent options during autumn and winter.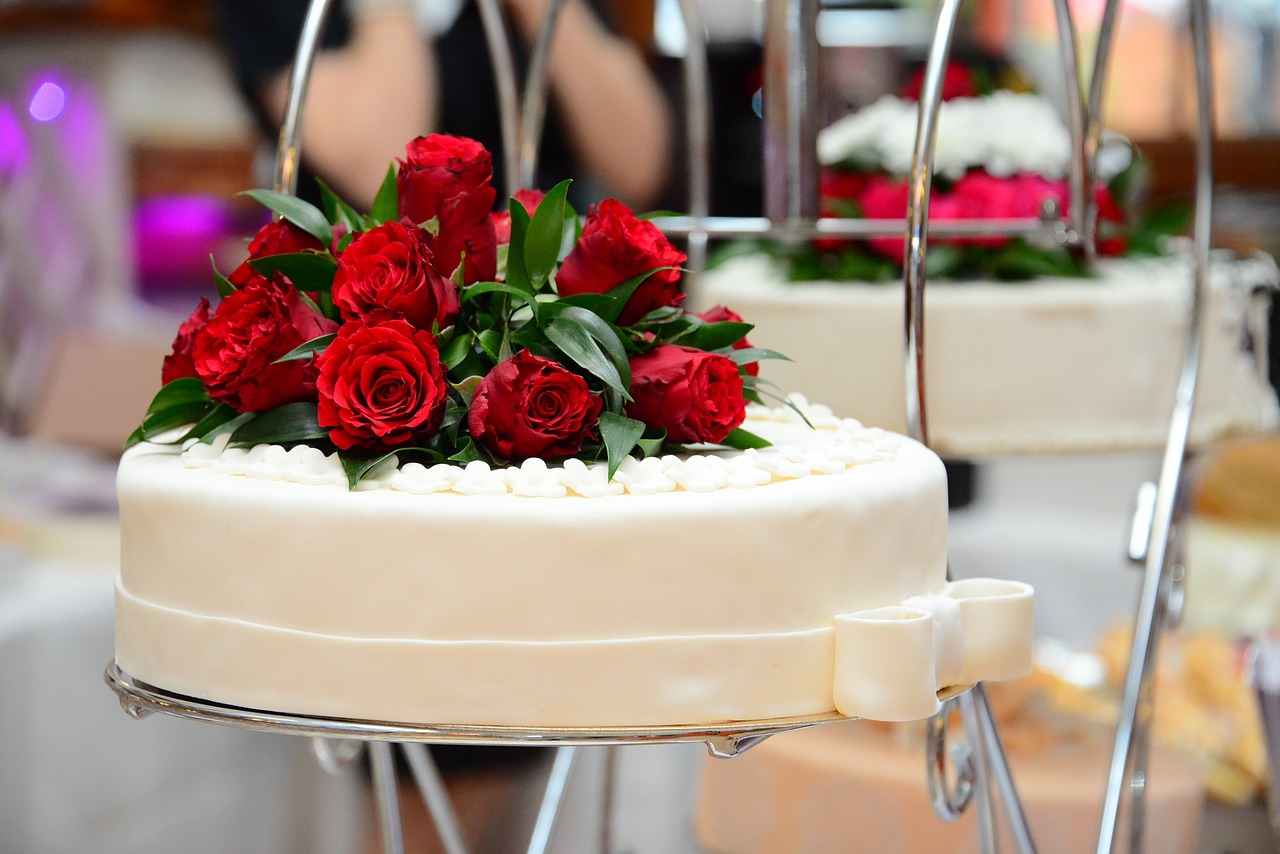 New trends and ideas
Don't want a classic wedding cake? A tower of macaroons in different pastel colours is an alternative. Or why not a varied dessert buffet with a variety of cupcakes and pastries.