You may have been thinking about getting engaged for a long time, but have not found the right moment. Last year, nothing was normal. If you postponed your engagement plans, then maybe it's time now that 2021 finally has arrived.
Engagement  plans 2021
Welcoming the new year with an engagement is a positive way to look ahead, towards a brighter future. Looking forward, we do believe that 2021 could be the year for those who are getting engaged and weddings because many did put their plans on hold last year. In 2020, probably all of us planned for the future more than ever before.
January is the best month to start planning your engagement. Now we have got a whole year ahead of us, and significant dates and times when the occasion can become a unique experience. Valentine's Day, Easter, Springtime, Midsummer and many more. 
Of course, one of the most important things to think of is the rings, and the most tricky thing to solve might be the size. The ring should fit comfortably on your finger, tight enough so that it does not fall off, but loose enough to easily slide over the knuckle, only with a little resistance. Keep in mind that the fingers sometimes swell and may be larger when they get warm, or in the evening. We measure the ring size in millimetres. You can measure the circumference or the diameter. Here you can read about how to measure the ring size correctly. https://www.ringsofsweden.com/en/ring-size-measurement 
Don't forget that you can buy the rings first, and measure your finger size with our ring sizer that you get when you purchase!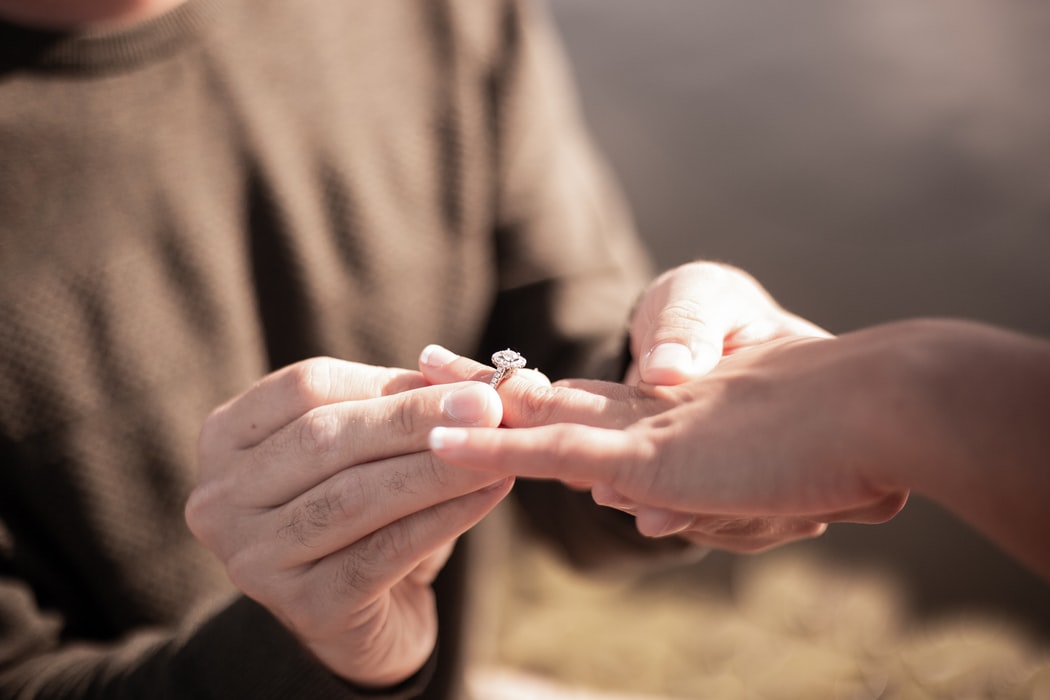 Formally or spontaneously getting engaged
Whether you want to get engaged spontaneously or more formally depends entirely on your preferences, give the occasion a little extra thought. The engagement becomes a memory for life, as do the engagement rings and everything else around. It can be a romantic candlelit dinner, a weekend trip or a surprise.
Planning a trip and getting engaged is always a great idea. Let all the romance in the world inspire you. Choose a romantic destination at the right time of year: Paris in the spring, summer on an exotic beach or a paradise island, a cosy ski resort. Maybe a weekend trip to the destination where you, later on, want to spend your honeymoon.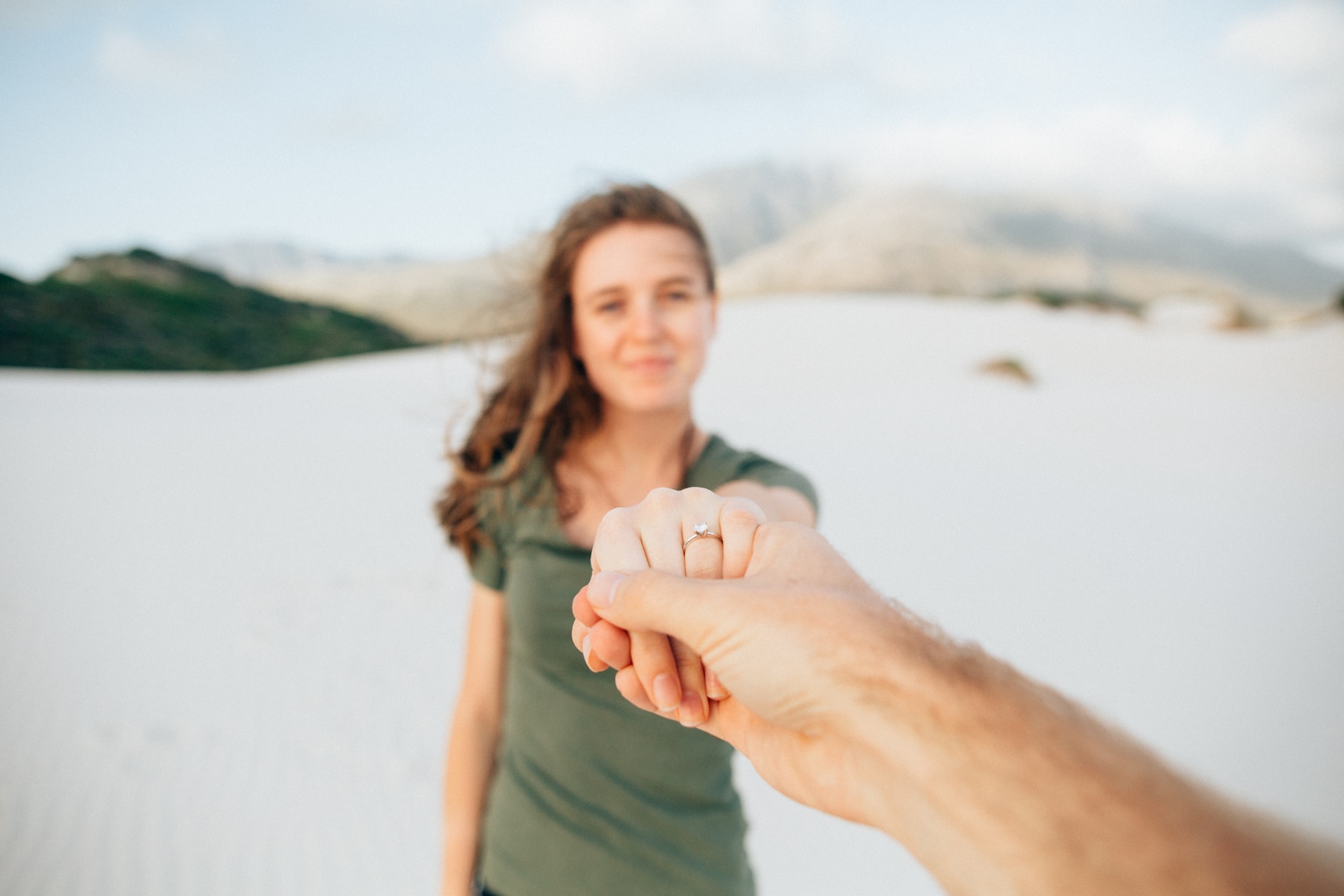 If you want to get engaged more formally, you can invite friends and family for dinner.
Today, engagement is not always a step towards marriage but symbolizes that you belong together. However, many elderly still expect a wedding shortly after.
Anyway, the most important thing is love. ❤❤❤
Do you have engagement plans?
Do you already know how the engagement ring should look? Classic gold rings, a diamond ring or maybe trendy rings in exciting new materials?
👉 ♡ JANUARY: 15% DISCOUNT ON OUR MOST POPULAR RINGS 2020 ♡
👉 GETTING ENGAGED ON VALENTINE'S DAY
Click here to see our exclusive collections and get inspiration.