Romantic winter weddings and engagements at Christmas time
A winter wedding on Christmas day, New Year's Eve or January 1st, you decide. Today there are no inappropriate dates for an engagement or a wedding, except for Christmas Eve when most prefer their own Christmas celebration with the family. Get inspired by red, the colour of Christmas and love, or let luxurious gold and silver be the inspiration for a perfect winter or Christmas wedding, or engagement!
Winter wedding, Christmas wedding or maybe a New Years Eve Wedding?
More and more people are choosing to get married and engaged in winter, especially for Christmas and New Year. Traditionally it was spring and summer when most people used to get married and engaged but winter weddings have become more common, and they can be so very romantic, Christmas is actually one of the most inspiring times of the year, full of love and emotions.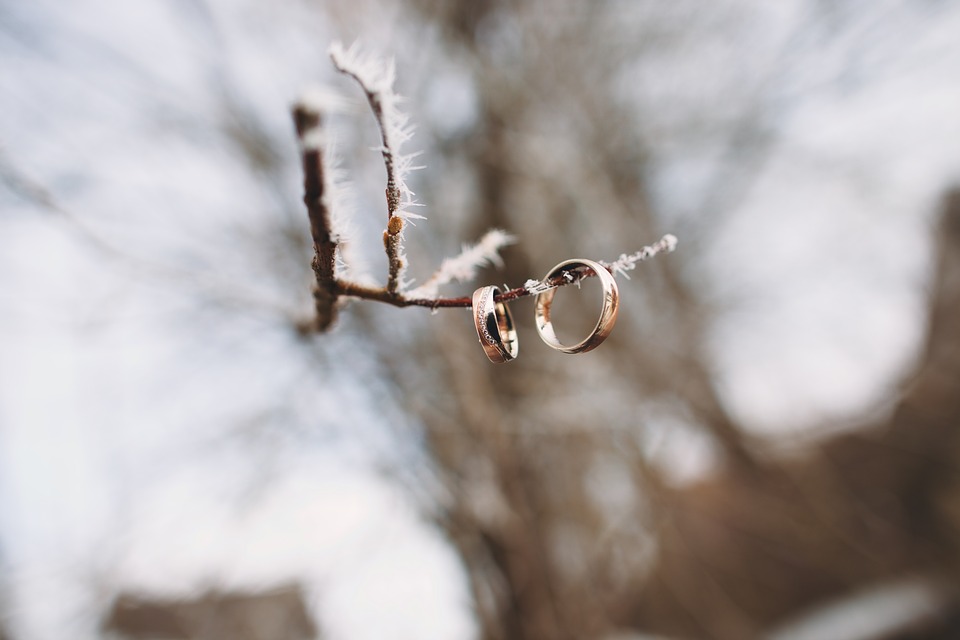 Go for a magical winter or Christmas wedding, you won't regret it.
The Christmas holidays are a magical time, a perfect time to gather the family and celebrate your wedding; it will surely be a special memory for a lifetime. If you are lucky and it snows on the big day, or if a white winter landscape surrounds you, the wedding will be extra romantic, not to mention the pictures.
Wedding Theme
You can choose a gold or silver, tables with lots of candles to create a warm atmosphere. Red Christmas flowers and dark green leaves are symbols both for love and Christmas. How about mistletoe hanging in the ceiling? Around Christmas and New Year the festive atmosphere is already in the air and then it is so easy to create the right atmosphere for the wedding: the family is gathered, many have free days to enjoy and everyone loves to celebrate something special.
Winter Bride vs. summer Bride
It is easy to picture a summer bride, a winter bride can be just as beautiful, or even more. There are so many ideas, fabrics with gold and silver, beads, feathers, fur, lace collars and gloves are some of the details a winter bride can choose. Or a red cardigan and red shoes, dress him in green! A bridal bouquet with winter flowers fits perfectly: Amaryllis, azalea, Christmas rose, cyclamen … (No need to look for summer flowers).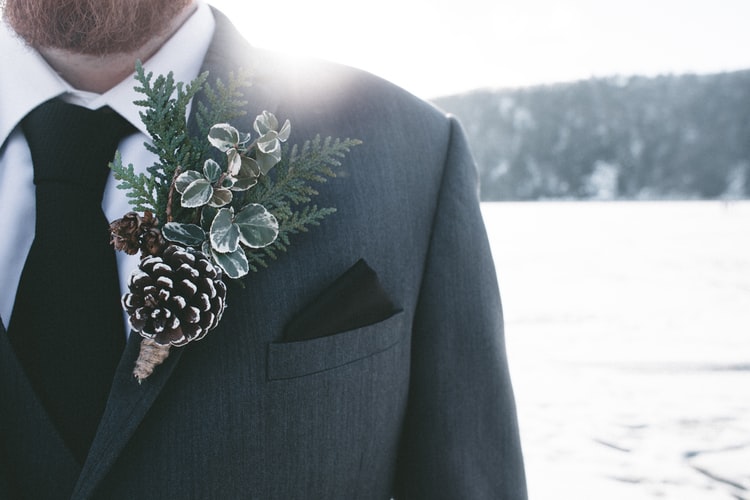 If you really want a wedding with a Christmas theme, especially if there are children around, you can try to arrange to get married by Santa himself, or choose to marry at a Christmas market, on a ski slope or late in the afternoon surrounded by snow and torches. Christmas is magical and magic has no limits!
Another great advantage of getting married in winter or Christmas is that it is a perfect time for your honeymoon. You can choose almost any destination in the world. If you want a honeymoon in a cozy cottage with blankets and fireplace or skiing in the Alps, you can, if you want to travel to Thailand or to a fabulous island in the Caribbean, this is the best time of year. Let your imagination flow and fill your Christmas with love!
Do you want to get married in spring, summer or winter?
Do you know someone who got married or engaged for Christmas?
Why would you or would you not get married in winter?