Inspiration – the best destinations for your honeymoon
Finally the long-awaited date is approaching and every detail of the important wedding day has been taken care of. The brides dress, the wedding rings and the honeymoon, which are to be memories for life. Looking for trendy, exotic and romantic destinations to enjoy a wonderful honeymoon? No doubt, today's bridal couples travel far from home, and new exciting paradise destinations are on the wish list.
Wedding Destination, Travel & Honeymoon Ideas
We all travel much now days and when it's time to find the perfect honeymoon destination no one thinks of The Canary Islands, the traditional tourist resorts no longer feels appealing. Instead, just married couples choose to travel to the most incredible places in the world. Some classic honeymoon destinations will of course always be on the wish list, especially for short trips, or when the budget is tight, Paris, London, New York, Venice, Rome……
Bags packed? Let's go!
---
Japan, Oriental exoticism
Have you imagined yourself crossing the Shibuya crossing in central Tokyo, attending a traditional tea ceremony in Kyoto or swimming in an onsen (natural hot springs in Japan) somewhere in the Japanese mountains? Japan has it all: it is the perfect combination of traditions and culture with new trends and technology. That is precisely why Japan is among the most popular destinations where the newly-weds chooses to spend their honeymoon right now.
Maldives, an oasis of calm
A honeymoon in a luxurious resort where the hotel rooms seams to float in the crystal clear blue waters of the Indian Ocean. Yes, we are talking about the Maldives. Why travel around visiting museums on your honeymoon and getting tired? Maldives offers sunny days, relaxing in the beautiful white sands and enjoying luxury comfort, just like living at least, for a few days, in paradise. The trip will absolutely become an unforgettable and romantic memory.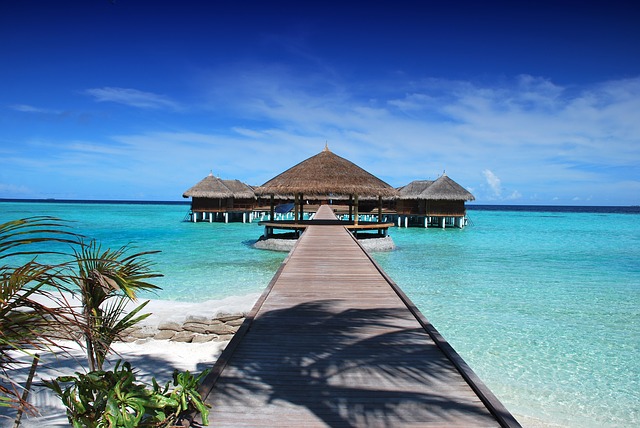 Safari in Africa
Tanzania, Kenya, South Africa, Botswana, Namibia … The list of African countries where the honeymoon can be a real adventure is long. You can choose from a huge number of national parks with exotic and luxurious "camps" as accommodation. Africa never gets crowded with tourists and nature is wonderful. No Wi-Fi, phone or TV on this trip, wildlife is there for entertainment, it's an incredible experience to see the animals living freely in their own habitat. As a perfect ending you can finish the safari days with a few beach days on the African coast or visit Zanzibar, the most beautiful islands in Africa.
Indonesia and Bali
Indonesia is a destination that never disappoints its visitors. It is a country with interesting culture, the most amazing scenery and some of the finest beaches one can imagine. Java is usually the first stop on the trip, including visits to temples, volcanoes and important landmarks. The well-known island Bali or Gili Islands (Three paradise islands north-west of popular Lombok, Gili Air, Gili Meno & Gili Trawangan are popular and well-known among backpackers from all over the world) are perfect places to truly unwind after the wedding.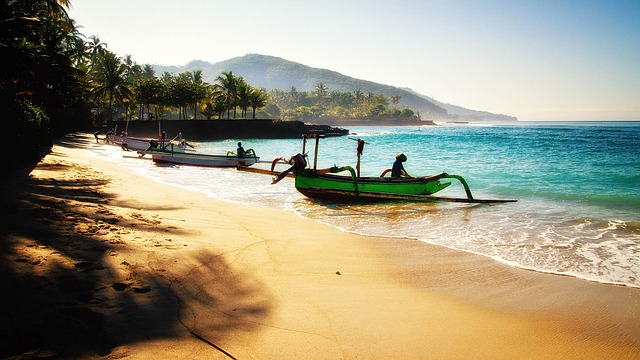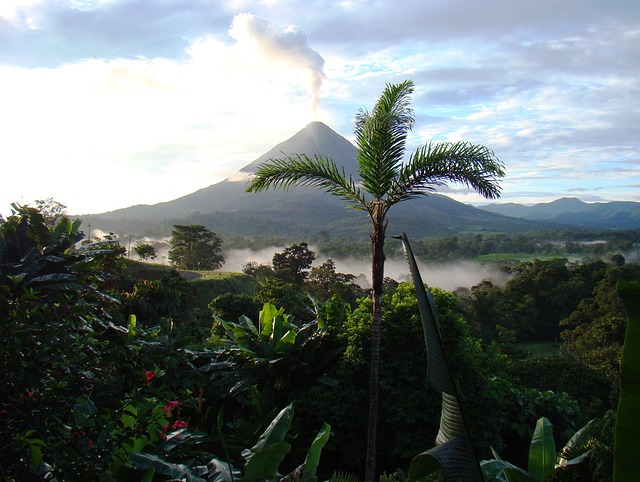 Costa Rica, "pura vida", pure life
Many newly married couples who love nature choose Costa Rica, in the heart of Central America. It is the perfect destination for a honeymoon that inspires the joy of life in close contact with nature. Colourful landscapes, volcanoes, jungle, clouds forests, waterfalls and the rich fauna and flora are just some of the reasons why Costa Rica is perfect for a romantic honeymoon.
New Zeeland
Active honeymoon couples and photographic fanatics will find their perfect holiday in New Zealand, and it is as far as you can get when you travel from Europe. Enjoy nature and practice all adventure sports you can imagine, and a few you've probably never heard of. New Zealand is as warm and welcoming country that never stops surprising you.
Patagonia, Chile
It is really hard to find a more romantic environment than Patagonia. It is a place of adventure, perfect for just married couples, but European summer months are winter over there and for example in Torres del Paine national park the temperature can drop below zero in May and June.
---
Where would you plan to go for a perfect honeymoon? Sun and beach? Adventure and sports? Safari?