How we plan weddings after the corona pandemic
The corona pandemic has changed our world quite a bit. Many had to cancel the weddings that they had planned for 2020 and 2021. Now we are planning weddings again, but with slightly changed expectations and concepts.
Wedding trends in corona times
The pandemic has changed many of our habits, also regarding weddings. The trend now is clear, the weddings you plan are more intimate than before. Outdoor weddings are prefered, and the honeymoon is not planned abroad or postponed.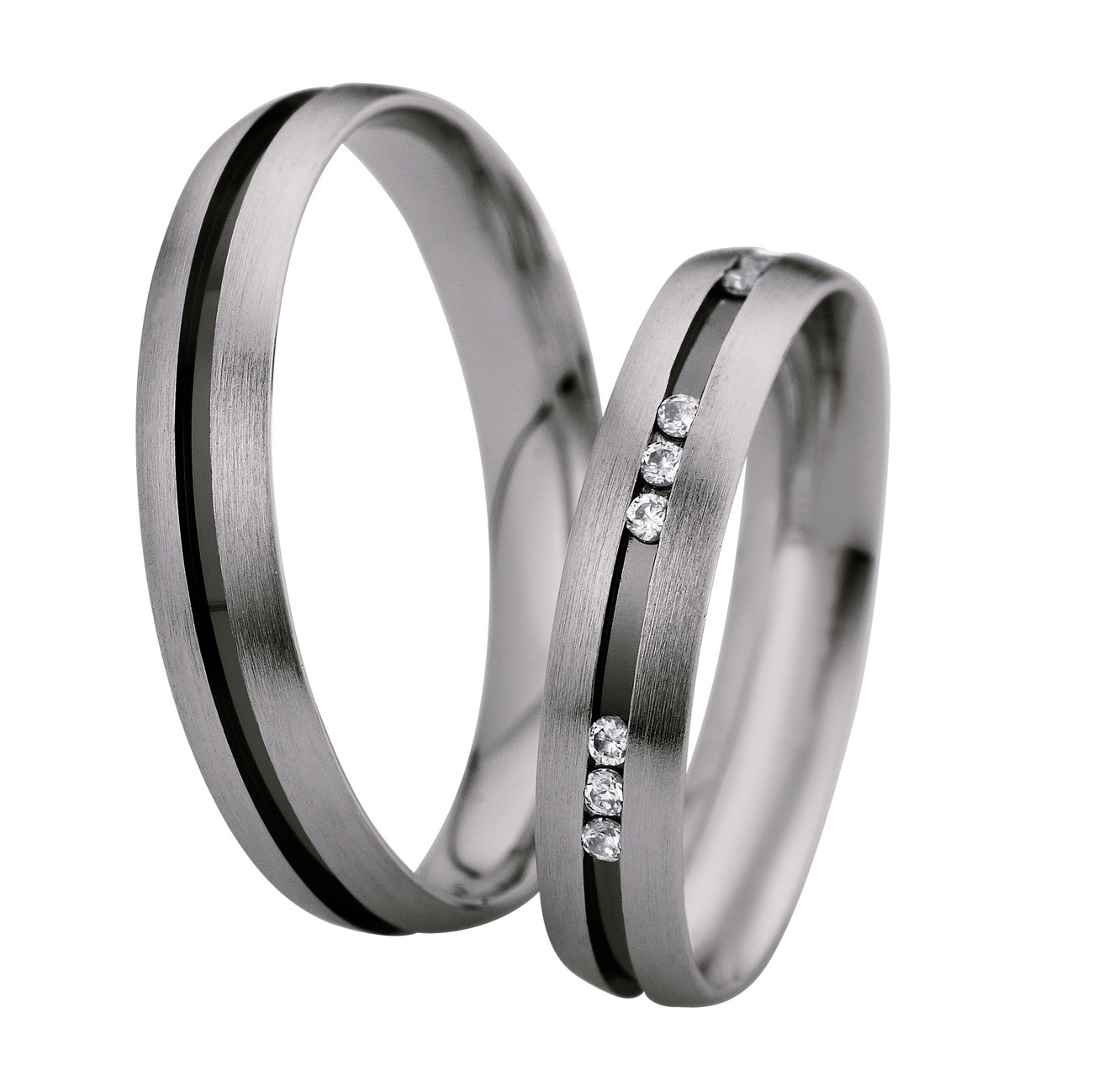 These exclusive and beautiful rings from Saint Maurice are called NIGHTLINE TWO. They are 18K black and white gold. These unique rings are excellent as both engagement rings and wedding rings. https://www.ringsofsweden.com/en/rings/saint-maurice-en/nightline-en/nightline-two 
Celebrate weddings outdoors
It has always been popular to organize wedding ceremonies and parties outdoors, especially in the summer. With pandemic restrictions, that trend is hotter than ever before.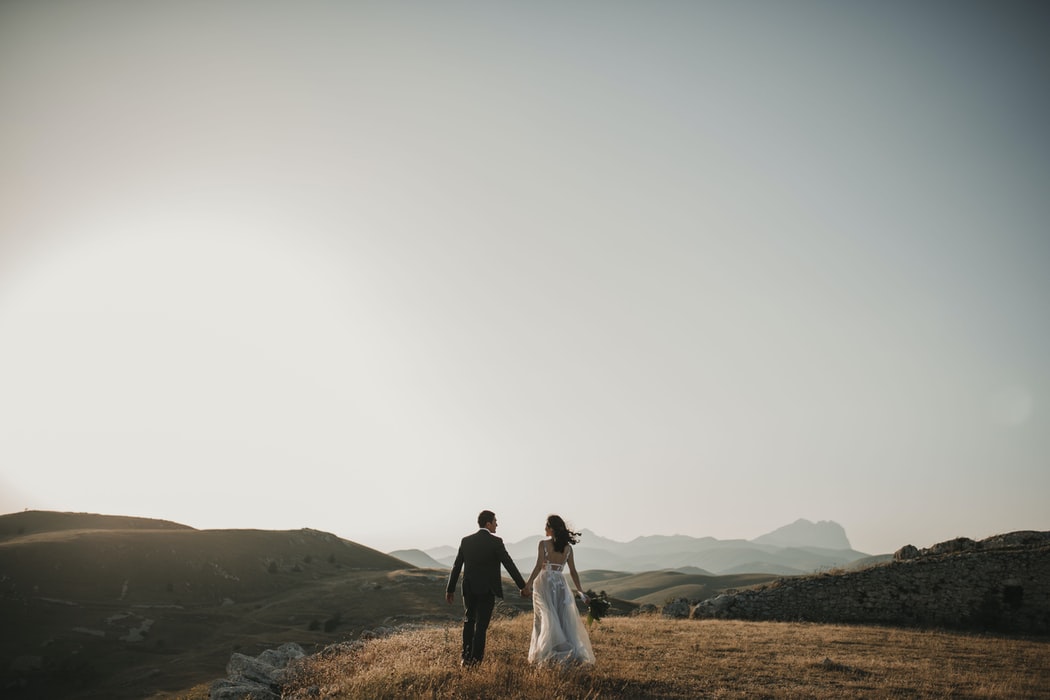 A cocktail party instead of a wedding dinner
If you choose to celebrate the wedding ceremony outdoors, it is natural to do it in the daytime. Then you can also choose to arrange a cocktail party afterwards instead of a wedding dinner. The trend of weddings outdoors or in larger spaces will for sure continue long after we forget about covid19.
Wedding Party and Wedding Dinner
How you arrange a wedding party and a wedding dinner has changed a lot since covid19 appeared in our lives. Buffets have become rarer. Classic table service returns as an obvious option. Serving your wedding guests at the table gives a rather luxurious feeling and an elegant impression. It is also easier to plan quantities because you only count the portions that the catering must provide.
Honeymoon
When the pandemic started, it was suddenly virtually impossible to travel on a honeymoon. Today some restrictions have eased, but it is still not as easy as before to go on holiday. Many choose to go on a honeymoon in their home country or to postpone the honeymoon for a while. There are many romantic alternatives to exotic trips abroad: A Spa hotel with treatments and well-being. A cottage somewhere where no one will disturb. Romantic days in the countryside.
INFINITY is a very exclusive collection of gold rings made by Saint Maurice. Beauty, brilliance, perfection and love are words that describe these extravagant rings. Here you will find beautiful combinations between gold and diamonds for you who want something extra special.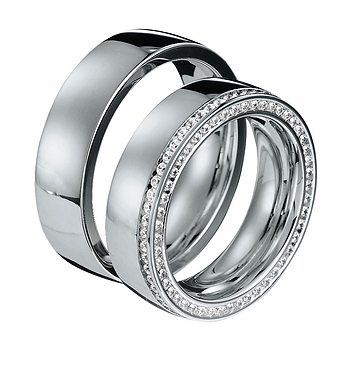 Check out different future possibilities.
Now, it is wise to ensure just in case. What happens if new restrictions become imposed? Can you rebook? Can you cancel? The truth is that many couples have already booked a wedding for 2022, and it might be hard to find a suitable date. But it is worse to discover that the wedding ceremony can not get off on the date you planned and that it is not possible to rebook.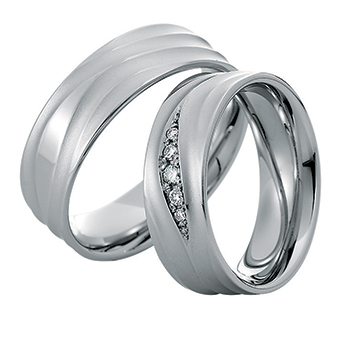 PRECIOUSLINE ONE. Beautiful engagement ring or wedding ring in 8K white gold. The diamond ring has 0,090ct w/si diamonds.
https://www.ringsofsweden.com/en/rings/saint-maurice-en/preciousline-en/preciousline-one 
Livestream the wedding
The corona pandemic has made live-streamed weddings the new trend worldwide. Restrictions on travel and gatherings made many choose to Livestream the wedding instead of inviting all their loved ones and friends. It works. If you plan it carefully, do a test in advance and get help from a good friend. Today we use all digital media. Streaming the wedding in real-time is something that many people appreciate. A family who lives far away or friends who are not close enough to be invited probably think it is fun to see the wedding in real-time. A great way to share your moment is to explain: To all our loved ones who are not here today. We have you in our hearts and want to share the day great happiness with you: Welcome to our wedding! Don't forget to share photos of your wedding rings! Everyone wants to see them.
☞ DIAMOND RINGS – RINGS THAT STAY FOR MANY GENERATIONS
☞ ENGRAVING: MAKE YOUR RINGS AS UNIQUE AS YOUR LOVE STORY!