Ingrid's beautiful carbon fiber ring
Last week, one of our customers, Ingrid, sent pictures of her new ring, Carbon Icy. From the beginning, her order caught our attention. Ingrid ordered a single fairly wide ring and a large size.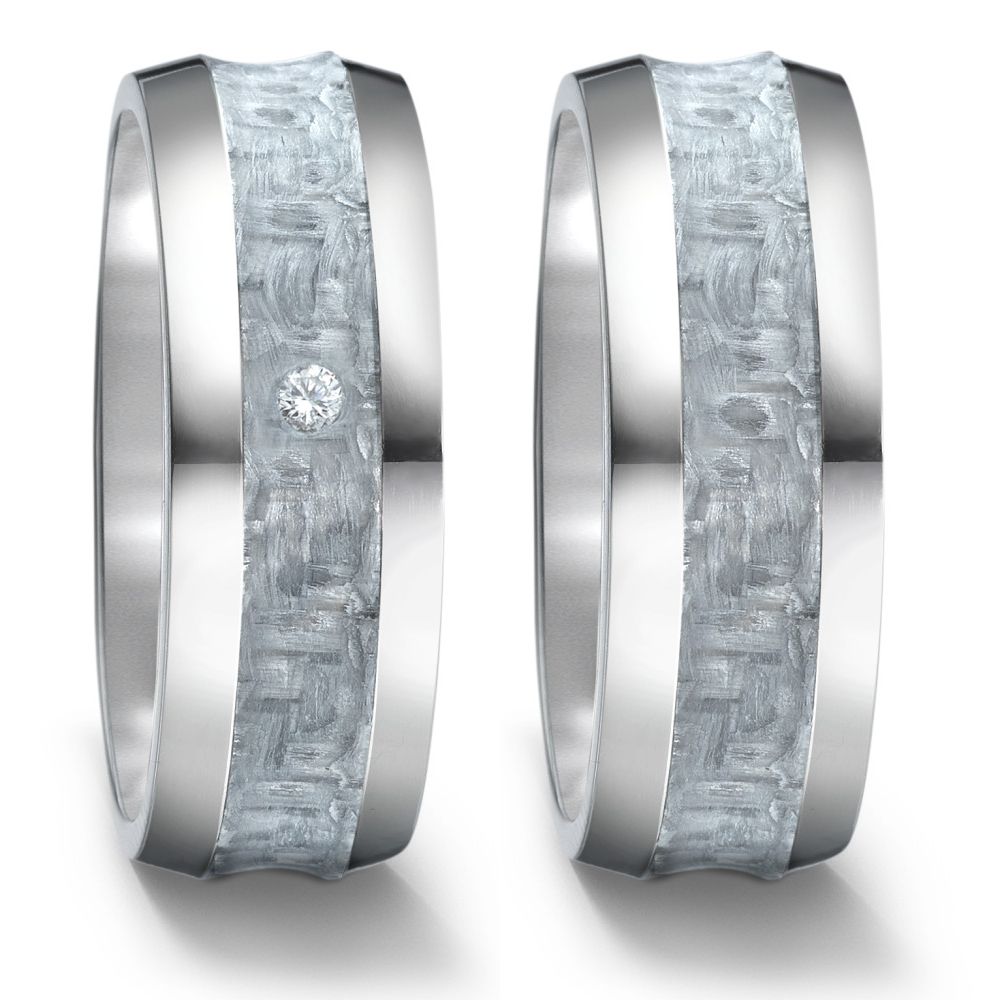 A beautiful carbon fiber ring that means a lot
We contacted Ingrid to make sure the size was correct. Ingrid explained, she had measured carefully. The thing was, she was going to wear it on her middle finger. It was neither an engagement ring nor a wedding ring.
Hi Ingrid, are you sure you have measured correctly? The ring size you have specified is quite large.
–         Yes. I know that. I have measured carefully. I want to wear the ring on my middle finger, not on the ring finger.
 How did you get to know us,  Rings of Sweden?
–         It was easy. I searched on Google for beautiful rings and immediately found several videos, blog posts and product descriptions from Rings of Sweden that caught my attention.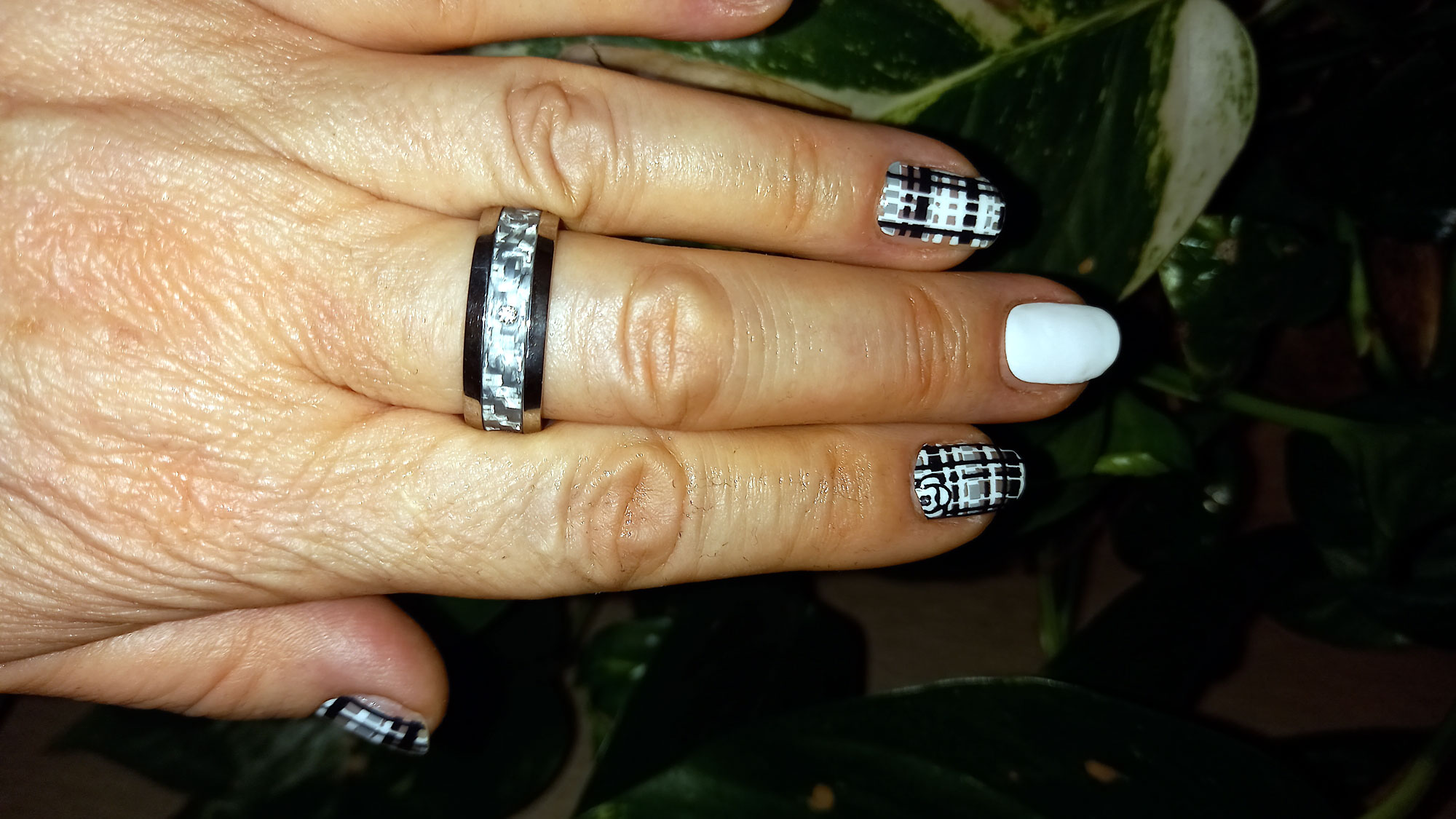 You choose our ring Carbon Icy with a diamond. Why that one?
– I looked at more rings and read about material on your website. Because I wanted a durable ring, carbon fiber was one of the best options. Then I fell in love with Carbon Icy because it is so different, elegant but still not too discreet. I want people to see it. It fits everything, and it reminds me of the Swedish winter. I love it.
So you decided on the material first of all?
–         Yes, I did. Because I want to wear the ring most of the time, it has to be very durable. I, therefore, looked especially at titanium rings, zirconium and carbon fiber rings. Platinum is also durable, I know, but a little too expensive this time. When I saw Carbon Icy, I didn't have to look any further.
Okay, you were looking for a ring and found the one you wanted. What does the ring mean to you? Is it an engagement ring or a wedding ring?
– Neither one nor the other. But it means something important and special to me. But I am not going to tell you what that is. 
You also ordered an unusual engraving in your ring. What does it mean?
– It's my and my siblings' names. It may be a bit unusual to order a ring with many names engraved inside it, but it feels like they were closer, and we need each other more than ever now. I live in Spain. They live in Sweden.
Are you happy with the ring?
– Absolutely. It is exactly like the one I saw in the picture on the website. No, that's not true. It is even more beautiful. And, on my finger, it fits perfectly. It is light and very comfortable to wear.
Would you recommend Rings of Sweden?
–   Of course, I would. The whole purchase has worked flawlessly. The delivery time is not a problem at all. I knew from the beginning that all the rings are hand made to order. The most important thing to me is that the description is accurate when you place the order. In addition, you do not buy valuable items like jewellery just anywhere. 
–  It is crucial to be sure that you can trust the seller. I double-checked before I bought my ring from Rings of Sweden. Then I saw that everything was okay. When Emelie immediately contacted me to make sure I had measured the ring size correctly, I felt even more confident. Personal contact with customer service is so important to me. It always matters a lot when I buy things online.
Do you want to share your ring purchase experience on our blog? Don't hesitate to email us and send your pictures!
☞ WHICH MATERIAL SHOULD I CHOOSE?