Take a look at the most popular rings 2020
HAPPY NEW YEAR!
2020 was a strange year when many things had to wait; travel, new projects, maybe even engagements and weddings. Now we have a whole new year ahead of us, and many of us also have exciting plans. In our ring collections, you will also find many exciting rings, in different designs and materials.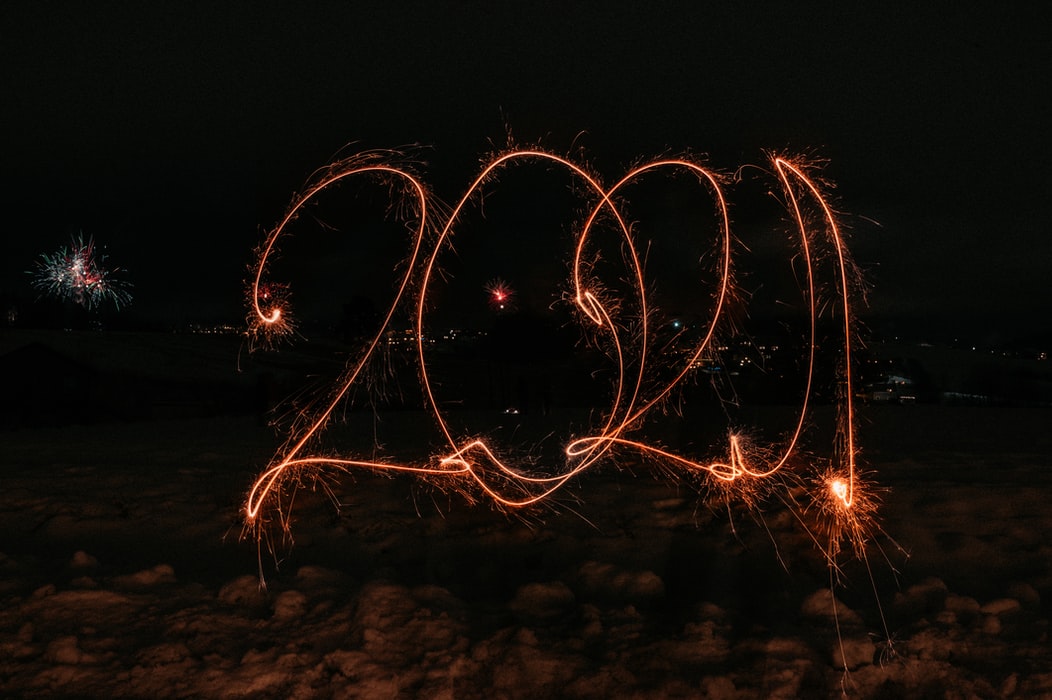 Are you planning your engagement or wedding in 2021?
In January, we look back at the most popular rings from last year to get inspiration for trends that still will be very hot this year, and which we will see a lot of in 2021. Below you can see our most popular rings per material. Also, we offer a 15% discount on all these rings throughout January, so don't miss to order your gifts for Valentine's Day, or the perfect ring to finally make your sweetheart a proposal!
Starlights is our most popular pair ring in gold. These beautiful semi-court 18-carat gold rings with a brushed matte finish are elegant and timeless. The diamond ring has seven brilliant-cut diamonds, like an eye-catching starry sky. The Starlight rings have "Comfort-fit", so no wonder that everyone loves to wear them at all times. The rings are available in white gold, yellow gold, rose gold and platinum. They can also be made of 14-carat gold if you wish. They combine to perfection with our alliance rings and wedding bands. Until the end of January, we offer you 15% off when ordering rings from this collection.
https://www.ringsofsweden.com/en/rings/rings-of-sweden-collection-en/pair-rings/starlights 
Black Zirconium rings were one of the biggest fashion trends last year, and they still are. They are something special. Zirconium is an incredibly durable and scratch-resistant metal, and it is allergy-free. During the past year, most of our customers that bought zirconium rings from our collections chose the beautiful zirconium rings Relieved Black XIV / XV from GETi. These eye-catching polished zirconium rings with black and natural coloured zirconium are modern and stylish. The diamond ring has three brilliant-cut diamonds.
https://www.ringsofsweden.com/en/rings/geti-en/black-zirconium-pair-rings/relieved-black-xiv-xv
Carbon fibre rings are best-selling right now, especially in combination with yellow gold. The unique contrast between the structured black carbon fibre surface and gold creates a luxurious and elegant ring. Our Carbon Elegant Gold rings combine deep black carbon fibre and 18K gold. With or without diamonds. These extraordinary rings are an excellent choice, both as engagement rings and wedding rings.

https://www.ringsofsweden.com/en/rings/rings-of-sweden-collection-en/carbon-elegant-gold 
Titanium is a very light, but still a very resistant material, it also is hypoallergenic. Titanium rings are very comfortable to wear. Our rings GETi Plane VI was the best selling titanium ring last year. It is a simple cupped titanium ring that is available with a satin matte or polished surface. The plain titanium rings are always perfect, allergy-friendly, durable and noble.
https://www.ringsofsweden.com/en/rings/geti-en/geti-plane-en/plane-vi 
We all know that black is stylish and sophisticated, and always right. Black gold is not as frequent as white and yellow gold, but, there is such a thing as black gold in the jewelry industry. Black gold is fast increasing in popularity. Black gold is popular due to its edgy, unique look. It makes for non-conforming, non-conventional jewelry choices and has a very eye-catching appearance.
Black gold is made from pure white gold, adding a small percentage of palladium.  Our very exclusive black gold rings from Saint Maurice, with 18K black and white gold became one of the best sellers last year, and that trend will continue in 2021. These beautiful rings are excellent choices, as both engagement rings and wedding rings.
https://www.ringsofsweden.com/en/rings/saint-maurice-en/nightline-en/nightline-twelve 
Silver rings are beautiful, timeless, durable and also very affordable. Also, there are silver rings that have that little extra that makes them unique. An example is our Silver Rosé Gold Two; a Silver Ring with Rose Gold Plated Details, one of our absolute favourites in 2020. When we look ahead, we are sure that this trendy success will continue because it is one of the most beautiful silver rings we have ever seen.
https://www.ringsofsweden.com/en/rings/tresor-en/silver-rose-gold-en/silver-rose-gold-two 
Ceramics is not a metal. The material is available in black and white. Not being a metal, the ceramic rings are perfect for those who suffer from allergies. Ceramic rings weigh much less than metal rings, which makes them very comfortable to wear. Although many believe that ceramic is fragile, it is a hard material that is difficult to scratch. The ceramic rings we sell the most are Lovers and Friends Ceramic Three. The rings are semi-court with black and white ceramic and a strip of steel in the middle. The stone ring has a band of brilliant-cut cubic zirconia-framed stones all around.
https://www.ringsofsweden.com/en/rings/bruno-banani-en/lovers-friends-ceramic-en  
Will you buy rings in 2021?
Which rings are your favorites?
Do you decide on materials first, or do you choose from all the options?
Hurry up! Do not miss our discount offer in January: 15% discount on a selection of our most popular rings!