Christmas Gift Tips – Amazing Rings
Buying and giving Christmas presents that you save for life is a pleasure and always much appreciated. Jewellery, especially rings, have the advantage of being objects that you use every day and keep for many years. When you give someone rings for Christmas, they become unique memories.
Rings with exciting new designs and colours – The Ring that no one else has
When you buy Christmas presents, you want them to be unique and personal. Rings of Sweden has beautiful rings that fulfil everything you could wish for: For example, original rings with fingerprints on the inside or the outside. Rings with personal external engraving. We also have trendy and durable steel rings that make the Christmas gift budget last a little longer. Or maybe you prefer to buy an anodized zirconium ring in an unusual colour?
We also have trendy and beautiful silver rings that make the Christmas gift budget last a little longer. Or maybe you prefer to buy an anodized zirconium ring in an unusual colour?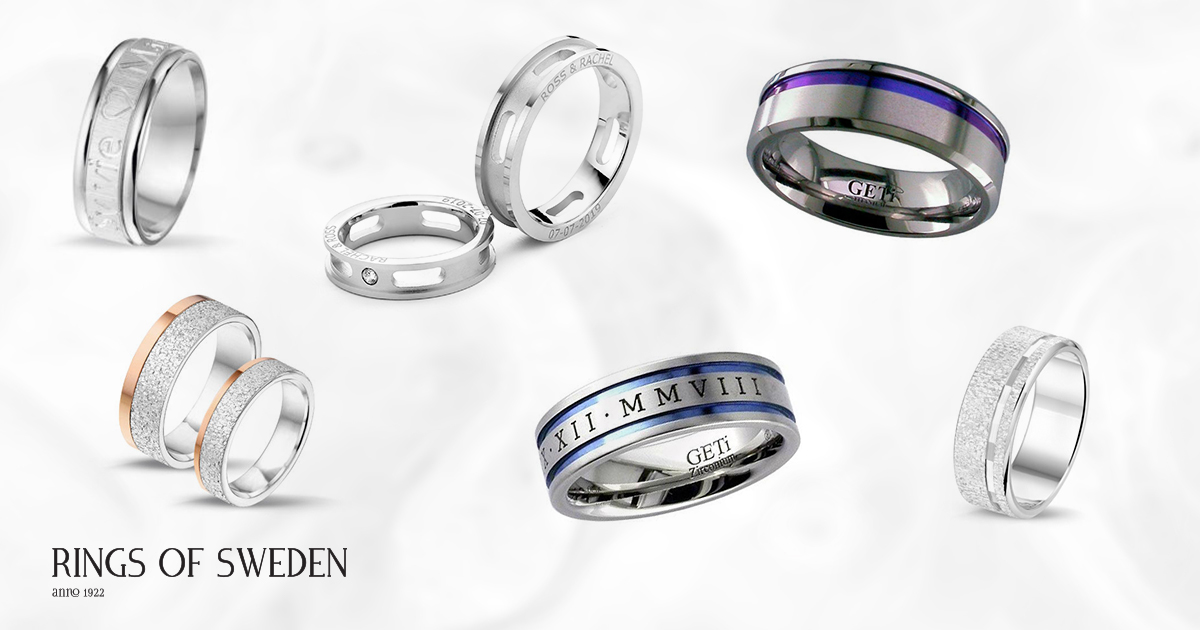 Carbon fibre: Black rings are trendy, cool and elegant
Carbon fibre is an elegant and fascinating material. We have exclusive carbon fibre rings in black and pure white with Damascus steel, titanium, or, gold. Carbon fibre rings fit him, just as well as her. Carbon fibre rings for men are always an appropriate choice. They are light and comfortable to wear while still being very masculine and stylish. When you combine black carbon fibre with yellow gold or rosé gold, you get an incredibly elegant ring as a result. If you want a more modern look instead, you can choose a carbon-fibre ring with titanium or steel.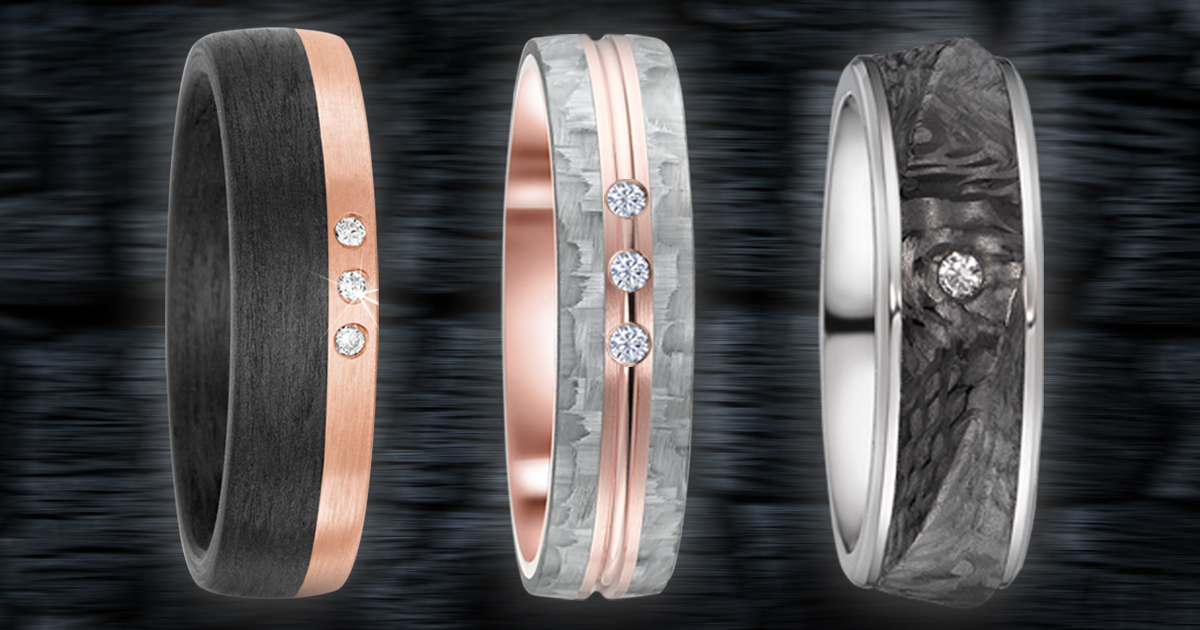 An engagement ring for Christmas or New Year
Christmas and New Year are a time of love and a romantic moment to get engaged. Can you imagine a sweeter Christmas present for your darling than a ring? We have incredibly pretty engagement rings, pair rings and an innovating collection of ceramic rings that are the perfect Christmas presents: "Steel & Ceramic".  Ceramics are not a metal such as steel and titanium and can therefore not cause any allergies at all. At the same time, ceramic rings are very durable and virtually indestructible.
CHRISTMAS GIFT INSPIRATION
Are you looking for the perfect Christmas gift? Surf around Rings of Sweden´s website and find the perfect Christmas ideas for your loved ones!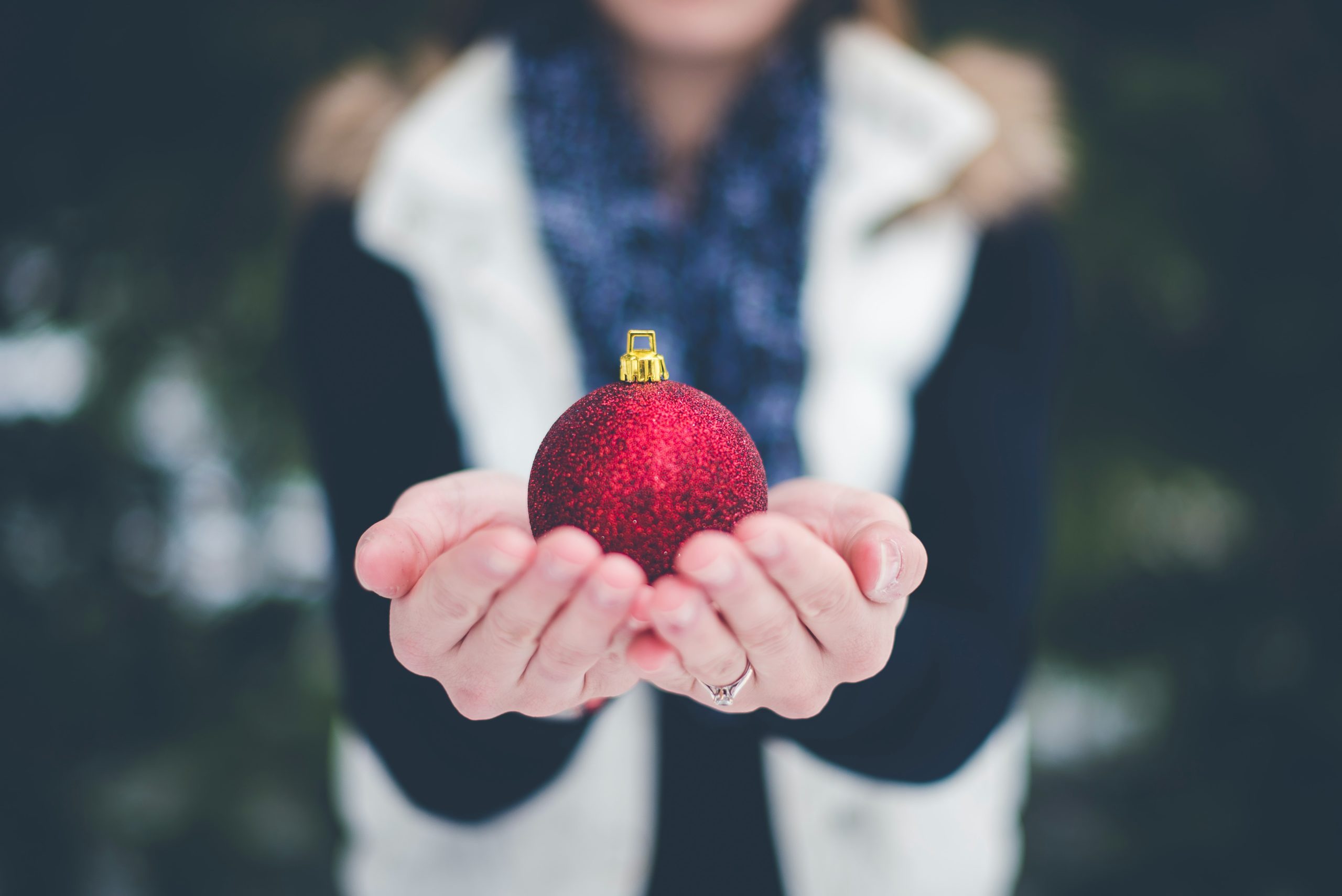 Keep in mind that it is best to order your rings well in advance! 
FREE SHIPPING
Rings of Sweden offers free shipping within Europe and sends all shipments by certified mail. It can take between 5-14 business days from the time the items are ready to ship. (Ready to ship time depends on the manufacturing of the ordered items).
EXPRESS SHIPPING
If it is extra urgent or if you want to get the package delivered to your door, we recommend choosing Express Freight. For a fee of 499 SEK, we will ship your package with DHL, MRW, DPD or FedEx. It will only take 1-3 working days for you to get the rings.