Black Friday – Black Rings
Black is a colour that never goes out of style and fits with everything. Black is elegant and timeless. Black rings are available in gold, carbon fiber and black zirconium, with and without stones.
Black rings
If one thinks of wedding rings, the traditional yellow gold ring is likely to come to mind. Perhaps this is because it was the most common and popular wedding ring for a long time. But fortunately, traditions change and we are constantly looking for new materials. Today, more than one couple chooses black wedding and engagement rings.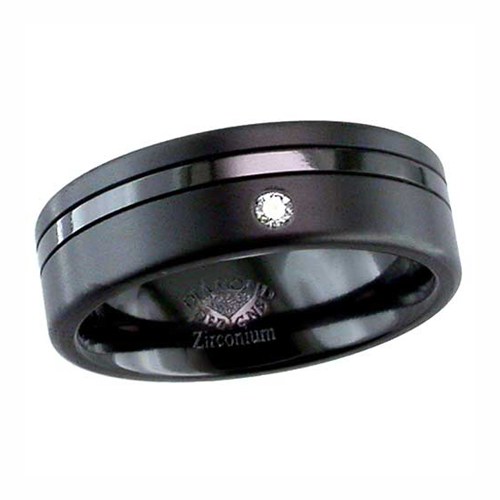 This ring is called BLACK XXIXI.  It is a satin flat edge black zirconium ring with a polished stripe and a 0.03ct brilliant cut diamond
Black gold
And now you may be thinking: Is there really black gold? The answer is YES! Black gold is not common, but very beautiful. We love black rings! Below you can see some of them, both our elegant black gold Nightline rings and black rings in other exciting materials, for both men and women.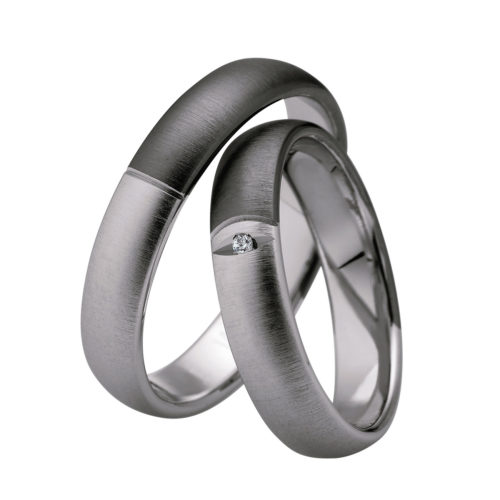 Very exclusive and beautiful rings from Saint Maurice, made of 18K white and black gold. These unique rings are ideal as both engagement rings and wedding rings. Black gold is obtained by mixing white gold with palladium, the mixture becomes a dark grey/black colour, which is then strengthened by adding three layers of ruthenium.
There are affordable alternatives to black gold rings. For example, the zirconium ring below. It's called RELIEVED BLACK XXI.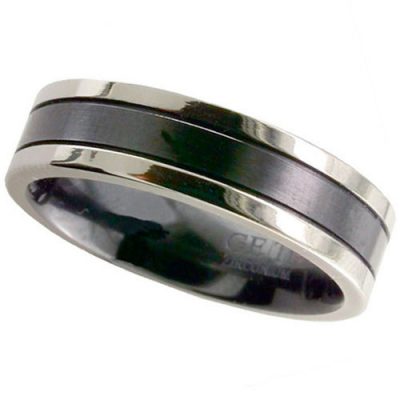 Carbon fiber rings
Carbon fiber rings are durable, lightweight and incredibly stylish. Carbon fiber is four times stronger than steel, so your ring will stand almost anything. If you want a durable ring to wear every day, a carbon fiber ring is a great option. We have many models in black carbon fiber.
These beautiful rings are made of carbon fiber and titanium. They are called UNDERWORLD.
Rings with black diamonds
BLACK XXVI/XXVI DIAMONDS. Flat edge black zirconium rings with twin finish, twin groove. The diamond ring is set with 3 black diamonds x 0.03ct.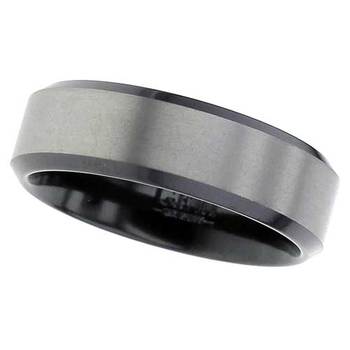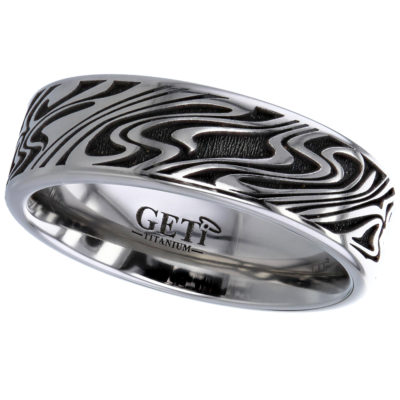 LASER LXV DAMASCUS An eye-catching flat profile Titanium ring with laser engraved Damascus style detail.