Wedding rings: choose the right one!
Is it time to choose wedding rings? There are so many options. From classic gold rings to diamond rings and black carbon fiber rings. But where do you start to choose the right one?
Wedding ring budget
Before you start looking, it's crucial to set a budget limit. After all, if you just let your eyes choose, you might get stuck with a ring you can't afford, even though it's always worth buying a ring you love because you'll have it for life.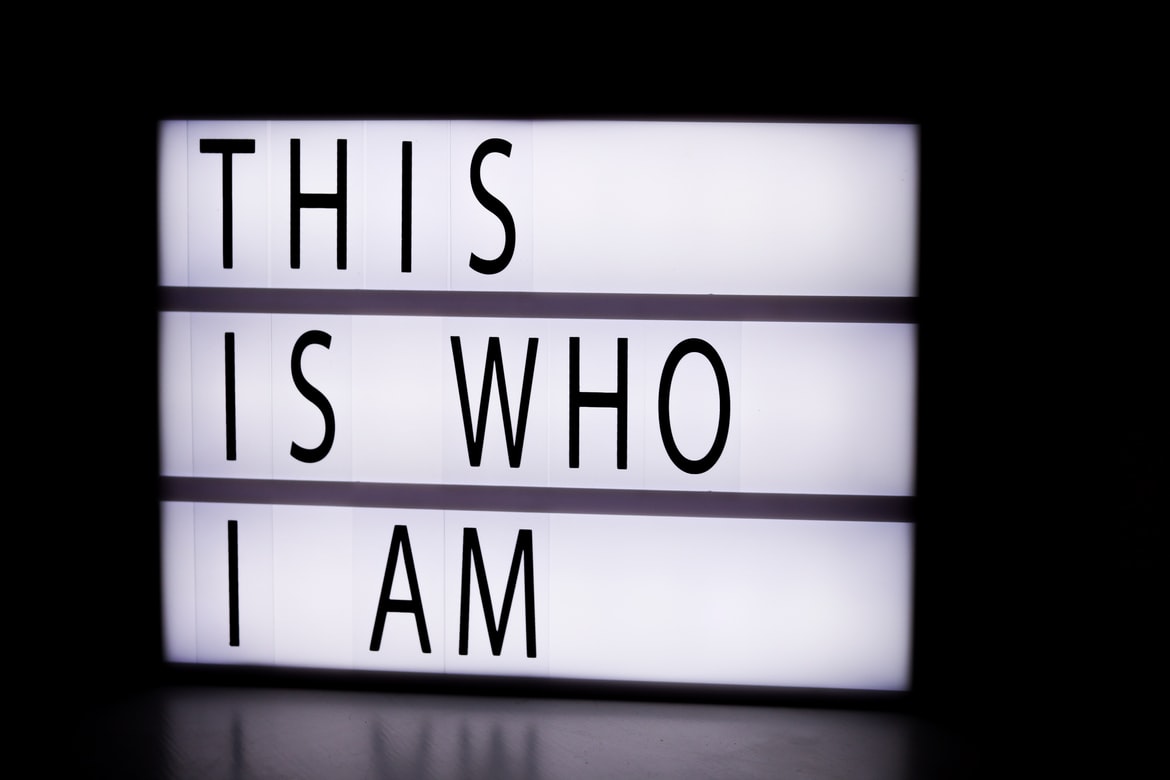 Who are you?
Choose a ring according to your lifestyle and personality. Rings are meant to be worn. That's why a good tip is to take a closer look at the materials before you decide. In the blog post "Which material should I choose?" you can read about the properties of ring materials. Gold may be the first thing that comes to mind when it comes to wedding rings. But there are many other options: platinum, titanium and carbon fibre, for example.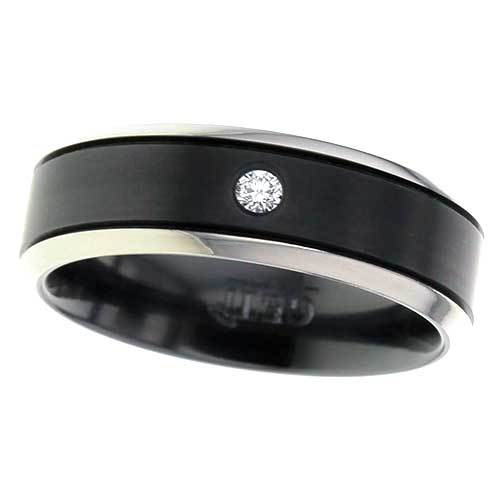 RELIEVED BLACK XLIV Flat profile black zirconium ring with chamfered natural edges, set with a brilliant-cut 0.06ct diamond. https://www.ringsofsweden.com/en/rings/geti-en/geti-relieved-black-zirconium-en/relieved-black-xliv 
Rings that are light as a feather but strong as steel
If you're not used to wearing rings, titanium, carbon fibre rings, as well as zirconium rings are something you can look into. These rings are very comfortable to wear on your finger as they are light but still very durable. And they come in so many designs: black, white, combined with gold and even with diamonds.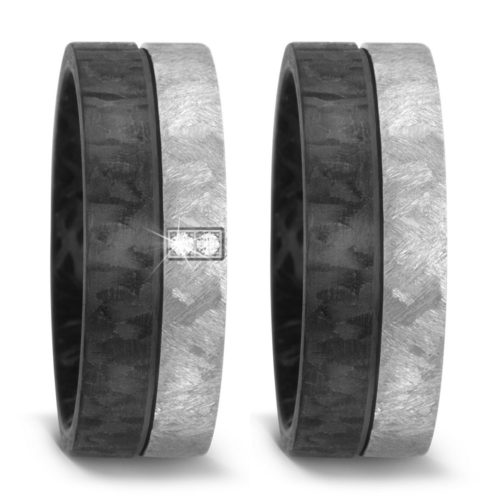 CARBON ICE MATTE Very beautiful rings made of carbon fibre and titanium. They are suitable as both engagement rings and wedding rings.
https://www.ringsofsweden.com/en/rings/rings-of-sweden-collection-en/carbon-ice-matte 
The wedding rings don't have to resemble
One of the questions we often get is whether his and her rings have to be the same. The answer is no, absolutely not. It's a big mistake not to let each person choose their own ring. Rings are very personal, and so is often how you live and what you do. The important thing is to choose the wedding ring that you really want to wear on your finger. If you want your wedding rings to match, you can opt for the same material but in different designs or colours.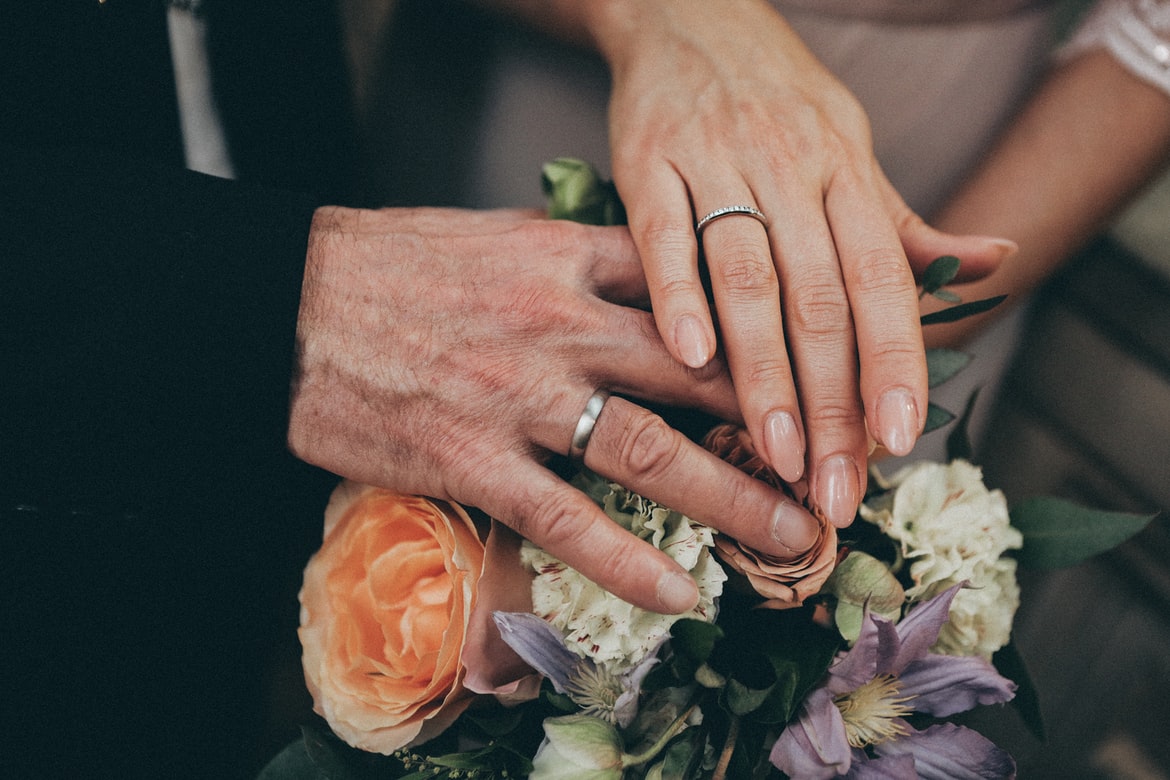 Platinum – heavy and exclusive
Platinum is the most exclusive precious metal from which jewellery is made. Platinum rings are also heavy, which gives them a luxurious feel. Platinum is much rarer than gold and also much more durable. Platinum has a beautiful white colour that does not change over time.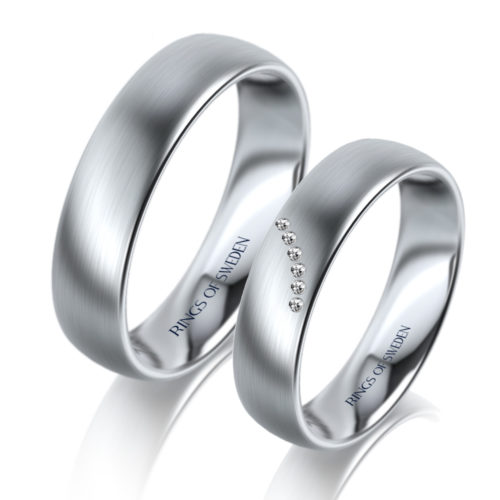 HARMONY. Beautiful rings with a brushed (matte) finish. The diamond ring is set with 6 brilliant-cut 0.025 ct G-vs diamonds. The diamonds are set in a love arch symbolizing a harmonious relationship. The rings are available in platinum, rose gold, white and yellow gold.
https://www.ringsofsweden.com/en/rings/rings-of-sweden-collection-en/pair-rings/harmony-2  
Gold rings
Gold rings are available in a variety of colours: yellow, white, rose and also black. Black gold is produced by mixing white gold with palladium. The result is elegant and luxurious rings. In the NIGHTLINE collection, you will find many exclusive rings that combine white and black gold with diamonds. The black gold rings in the picture are called NIGHLINE NINE.