THE STACKABLE RINGS YOU WANT TO COLLECT
It is impossible to choose just one. Rings are the most sought-after jewellery, not because more people are getting married, but because rings are trendy. Today, many people buy rings for themselves, and many collect rings in different designs. Therefore, one of the latest jewellery trends has a lot to do with it: stackable rings or Ring Stacking.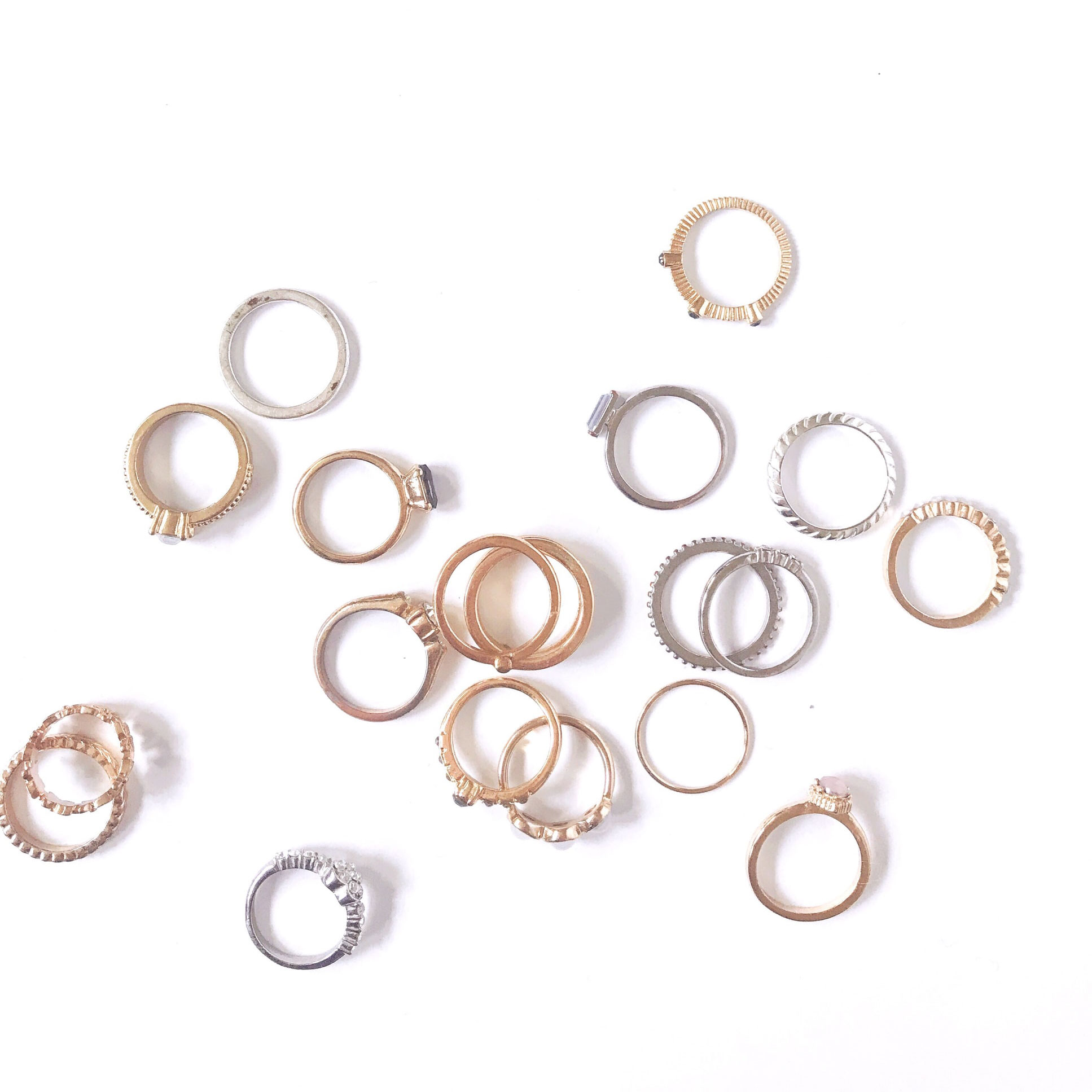 Stacking rings
The slim and elegant rings are usually stacked. Most are designed to be worn alone or combined with others on the same finger, making them much more versatile and original. Stackable rings come in all styles and finishes (white gold, yellow gold, rose gold and platinum), from the most minimalist to those with coloured stones and settings.
Buy yourself a ring
We're already in love with this trend, and we think it's great that more and more people are buying rings for themselves. It makes you feel good to give yourself a little present every now and then. Also, when others know you collect stackable rings, they'll instantly realize what you want for a birthday present or Christmas gift.
Delicate
In our DELICATE collection, you will find a total of 37 different models in white gold, yellow gold, rose gold and platinum 950. A total of 148 beautiful Delicate rings that you can combine in any way you like. 
The minimalistic designs
They are the simplest you can find, but also the easiest to combine with each other. Because these are so slim and delicate gold rings, you can wear several of them on the same finger. The ring below is an elegant 18k gold ring called FLAT.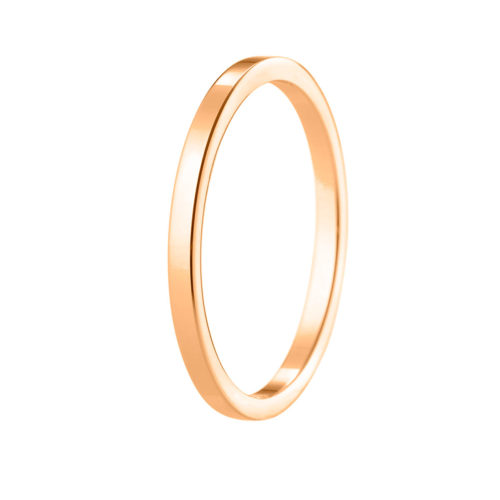 With structure
Combining rings with different textures and different colours makes stacking rings fun. The ring pictured below is an 18K gold ring in a block design, 1.80 mm wide with a shiny finish.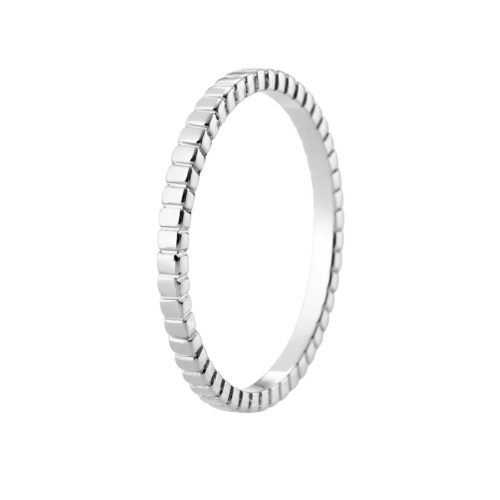 With stones
Narrow rings with stones come in many different designs. Some with one diamond and others with multiple diamonds. The cute gold ring pictured below is called TRIO TWO. It is an 18K gold ring with a 0.05ct diamond in the middle and two 0.03ct diamonds on the sides.
Eternity Rings
Eternity rings or Eternity Bands are rings with diamonds all around the ring. These are usually used as wedding rings or rings for the first wedding anniversaries. The Eternity rings in the DELICATE collection are perfect to stack with other delicate gold rings but also very elegant on their own.
The ring in the picture is called ETERNITY THREE. It is a beautiful 18K white gold ring with brilliant-cut diamonds all around. The number of diamonds varies between 32 and 38, depending on the size. The ring is available in white gold, yellow gold, rose gold and platinum 950.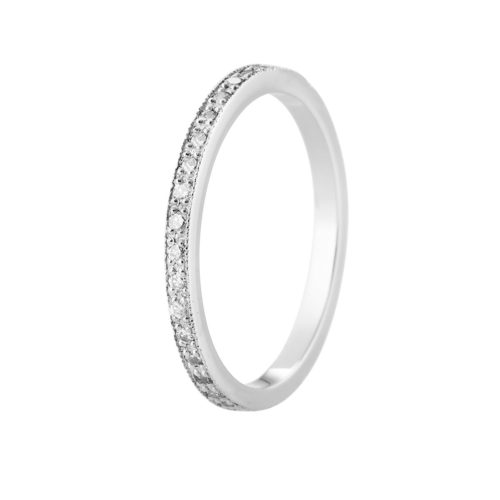 Halo Rings
In the DELICATE collection, there are also several beautiful Halo Rings. Halo rings are rings that have a slightly larger diamond in the middle surrounded by smaller diamonds. The romantic halo ring in the picture below is called HALO ONE. It is a ring in 18K rose gold, with a 0.08ct brilliant cut diamond (2.75mm) in the middle. It is surrounded by 11 brilliant-cut diamonds (1.25mm).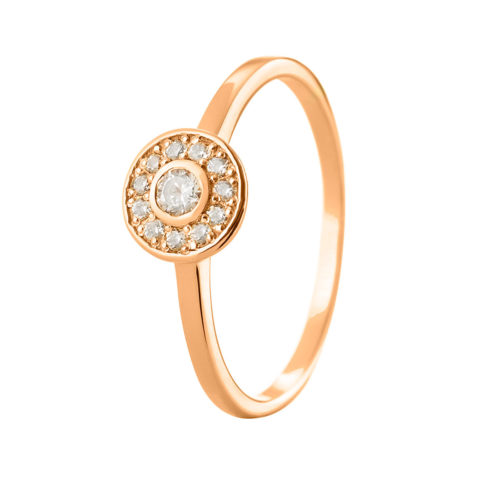 Modern rings that you would like to stack
The DELICATE ring collection includes many classic gold rings and also modern rings with a slightly unusual shape. For example, the ring in the picture below. It is called CUTE and is a narrow gold ring with a 0.06ct brilliant cut diamond.