The importance of ordering your rings well in advance
There are things to keep in mind before the wedding. One of them is to order wedding rings well in advance. These things can take a little longer sometimes, depending on the circumstances.
Order your rings and ensure the delivery time.
One of the most common questions we get from our customers is when to order their wedding rings. We have had contact with some bridal couples who have left the purchase of the rings until the last minute. In these cases, we can only recommend our plain gold rings, alliance rings and pairings from the Rings of Sweden Collection that we can deliver in one week.
Usually, the bride and groom order their wedding rings several months in advance. That is important if the rings are personalized or if the designs are not in stock. It will also leave enough time to solve any problems that may occur, such as resizing.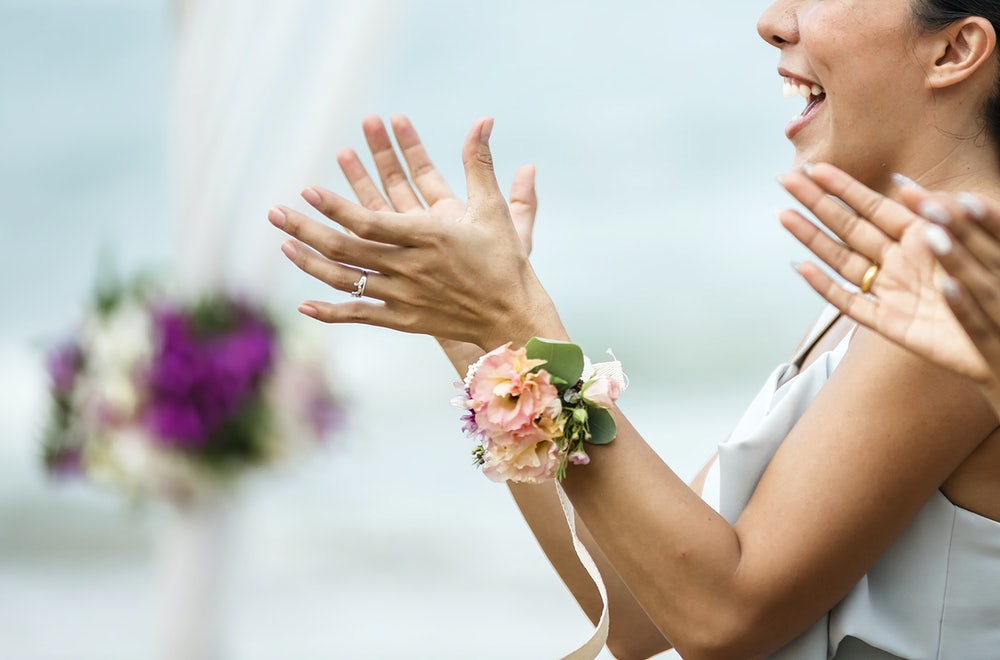 Rings of Sweden offers free shipping within Europe and sends all shipments by registered mail. The shipping can take between 5-14 working days when your wedding rings are made and ready to be sent.
We recommend ordering alliance rings several months before the wedding. Delivery may take a little longer at certain times of the year when the workload during the wedding season affects the manufacturing or during the holiday period.
You are always welcome to contact us if you need to know the manufacture and delivery time of a ring. Let us know the reference and the sizes you want to order.
Resuming; don't wait to buy wedding rings until the last minute. Our recommendation is to plan the purchase at least a couple of months in advance. The wedding rings are one of the main elements of your wedding day. The sooner you have them, the better. Below you can read more about the specific delivery times for our ring collections.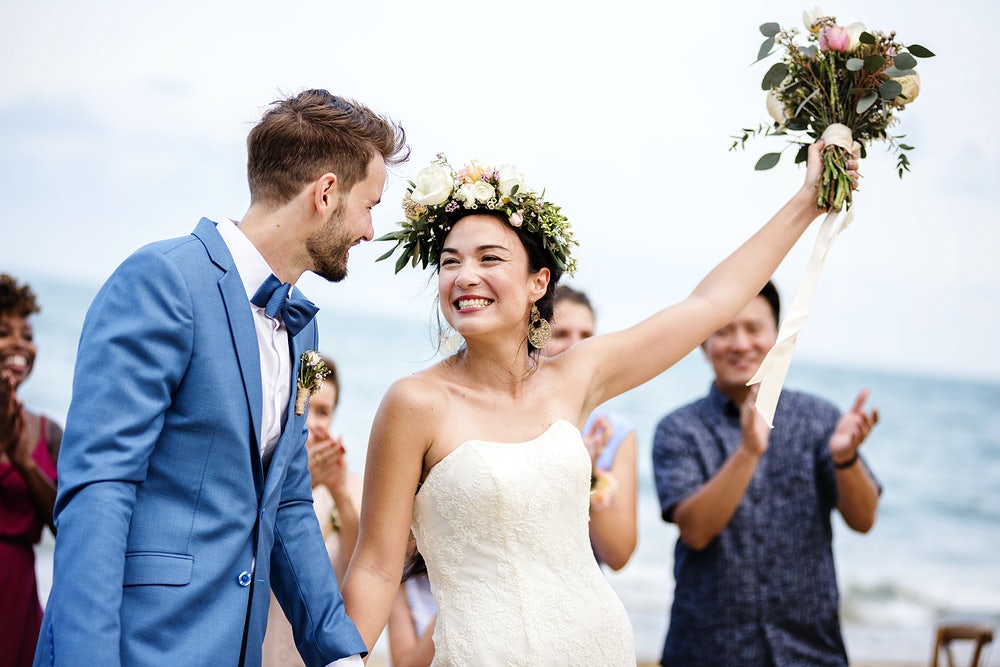 EXPRESS SHIPPING
If it is extra urgent, or if you want the package delivered to your doorstep, we recommend choosing Express Shipping. For a fee of SEK 499, we send your rings with DHL, UPS or FedEx. Then it only takes 1-3 working days to receive the package from the time your wedding bands are made and ready to be sent.
♡ UP TO 250 EURO DISCOUNT ON OUR PAIR RINGS IN BLACK ZIRCONIUM – JUNE 2021 ♡ DISCOUNT CODE: BLACKPAIR15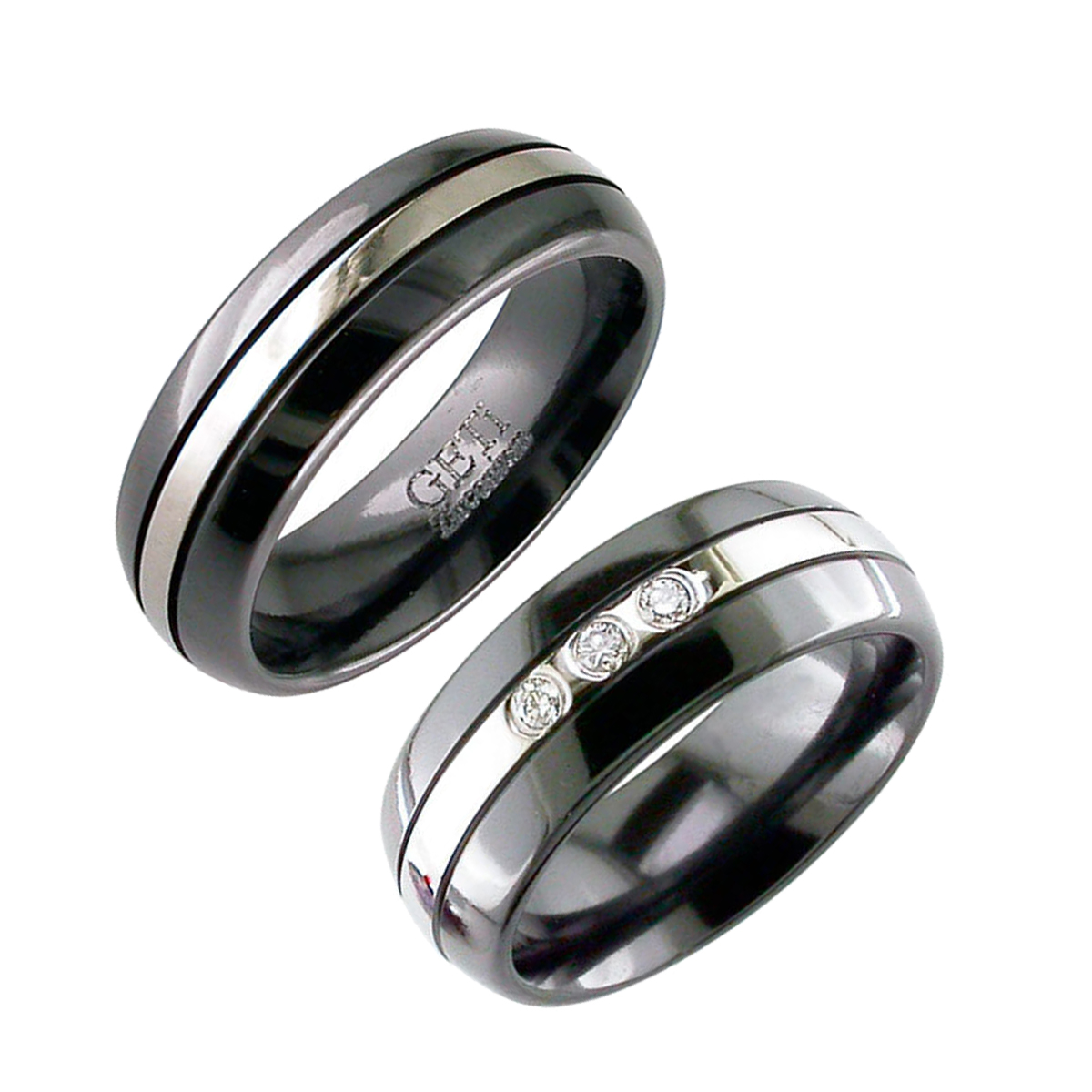 Beautiful pairings in black zirconium! Buy your black engagement or wedding rings here. You can choose the width of the rings, from 4-12 mm width. Up to 7 mm. there is no extra cost, then there is SEK 200 per mm. We have not only white G-VS diamonds but also black and blue diamonds. Should you want a larger diamond in an existing ring, we can arrange it as well. So feel free to contact us if you have an idea, and we will work it out together!
See all our black pair rings in zirconium here!
FAST DELIVERY
If you need to get your rings fast, we recommend our plain gold rings and pairings from the collection Rings of Sweden. We can deliver these in one week. The pretty ring below is called CLASSIC 3MM DIAMOND MATTE.
https://www.ringsofsweden.com/en/rings/rings-of-sweden-collection-en/gold-rings/classic-3mm-diamond-matte
SOLITAIRE RINGS – SIDE STONE RINGS – HALO RINGS
Our beautiful solitaire rings, side stone rings and halo rings have a delivery time of 3 weeks, but it is always wise to add a little extra margin. The ring in the picture is the amazing halo ring RAINDROP in 18K gold with a pear-cut 0.40ct G-vs diamond as the main stone (5x3mm). The ring also has 26 small brilliant-cut G-vs diamonds, which also go along the sides. A total of 26 pcs x 0.010ct (1.4mm).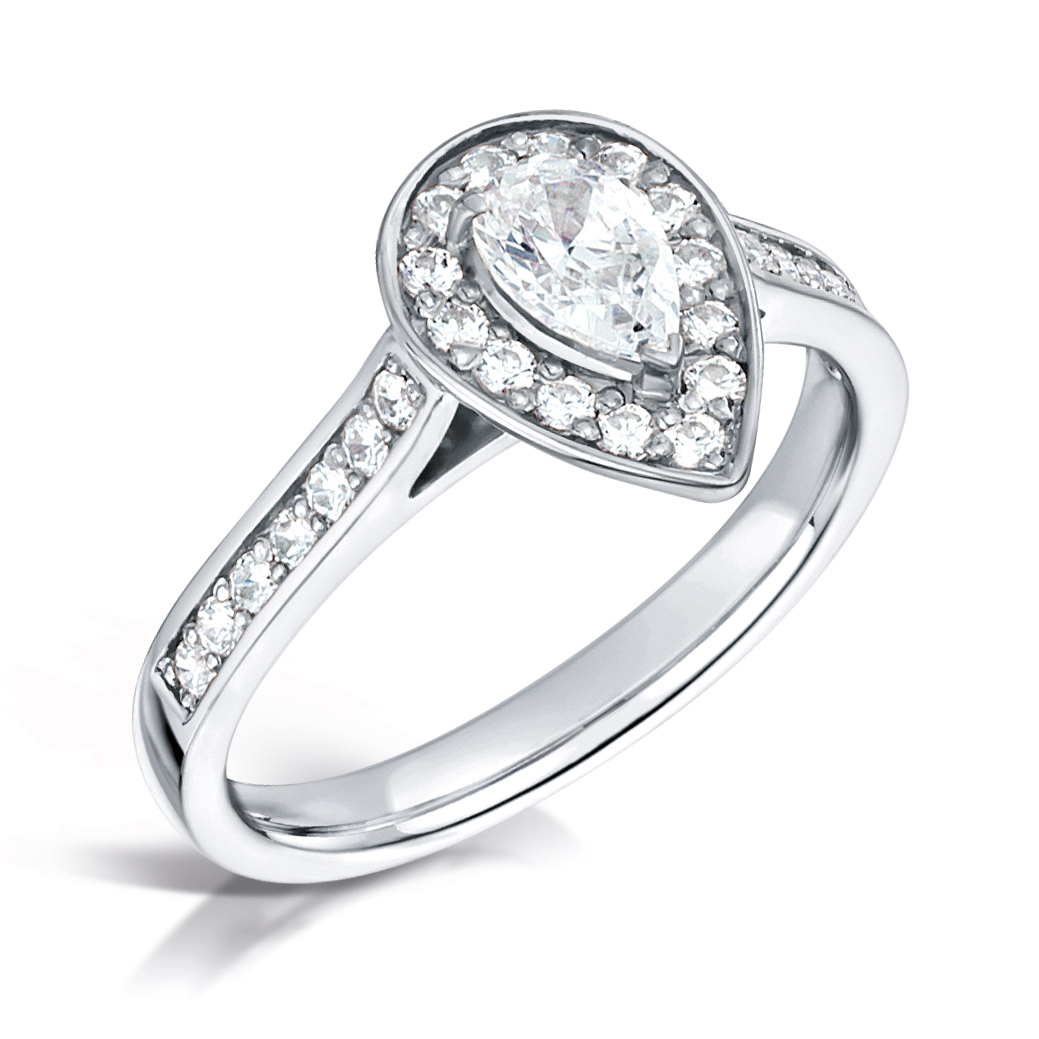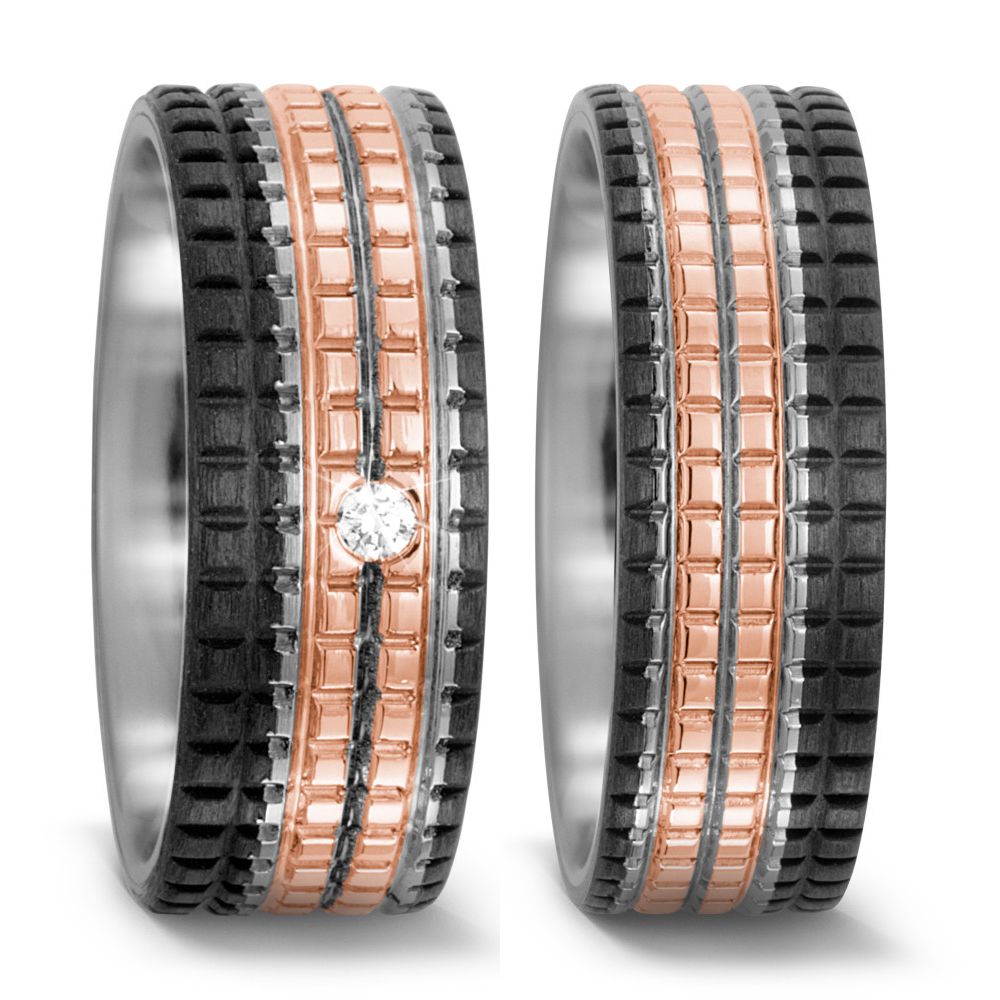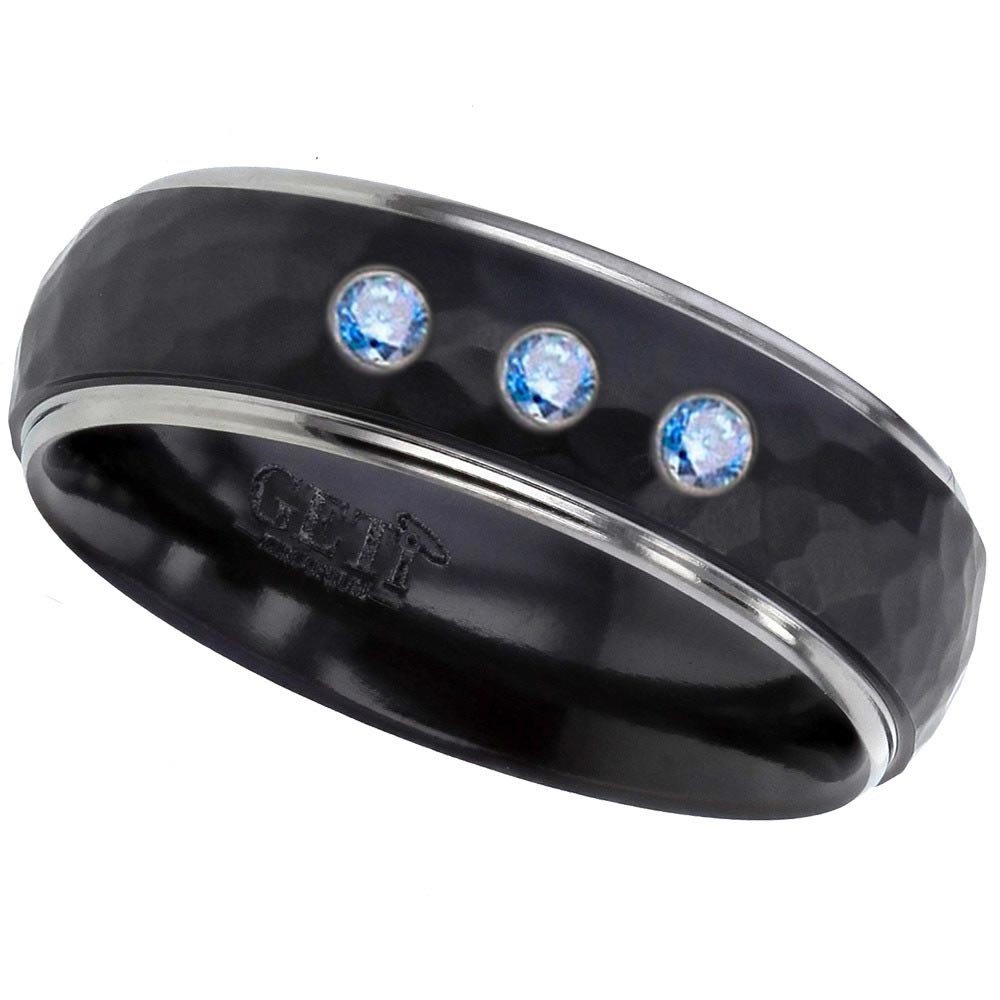 https://www.ringsofsweden.com/en/rings/saint-maurice-en/nightline-en/nightline-eleven 
CERAMICS
We deliver ceramic rings in approx. 2 weeks. Ceramics have in recent years been used to make watches from leading European brands and are available in a variety of colours. Ceramic rings are incredibly durable and are increasing in popularity, especially in the choice of black wedding rings and engagement rings. Below you see the rings CERAMIC & STEEL THREE.