Rings for men – Rings with exclusive masculine design
Why is it only the woman's engagement and wedding rings on everyone's lips? Men also wear rings to celebrate important milestones and occasions in life. Sometimes the only excuse you need to put a band on your finger is that it looks good. Sometimes it means a promise of eternal love. Today, men want unique engagement and wedding rings that reflect their style. That requires modern alternatives to the traditional engagement rings and wedding bands.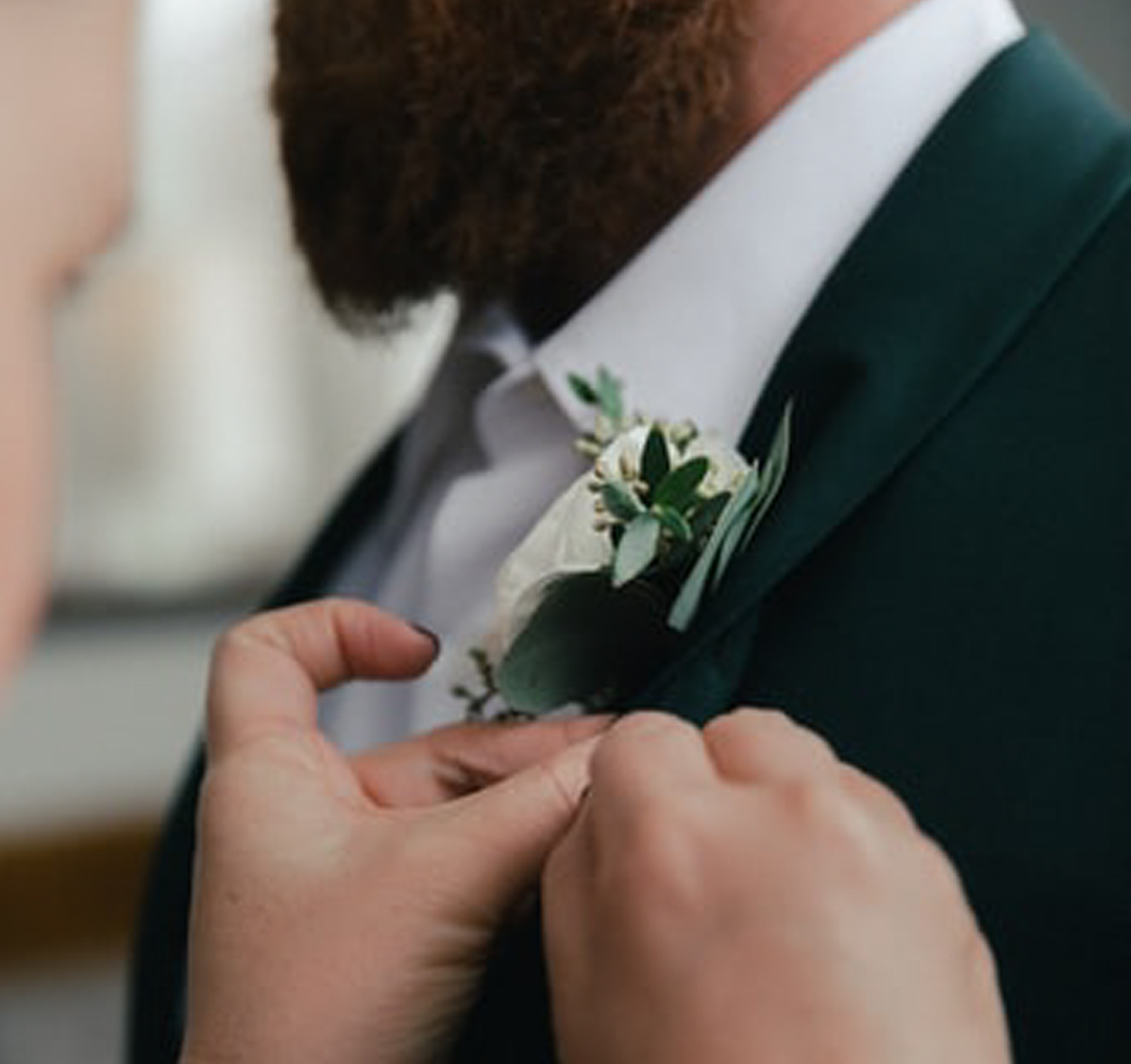 Any style is perfect if it is your style!
Modern men want modern rings that break with tradition. So why not choose an engagement ring that combines precious metals with trendy designs and new cool metals that stand out from the crowd? Fortunately, there are plenty of options!
There are many masculine rings in our ring collections designed for those who want something out of the ordinary. There is no compulsion that engagement rings or wedding rings for men must be plain rings in white or yellow gold.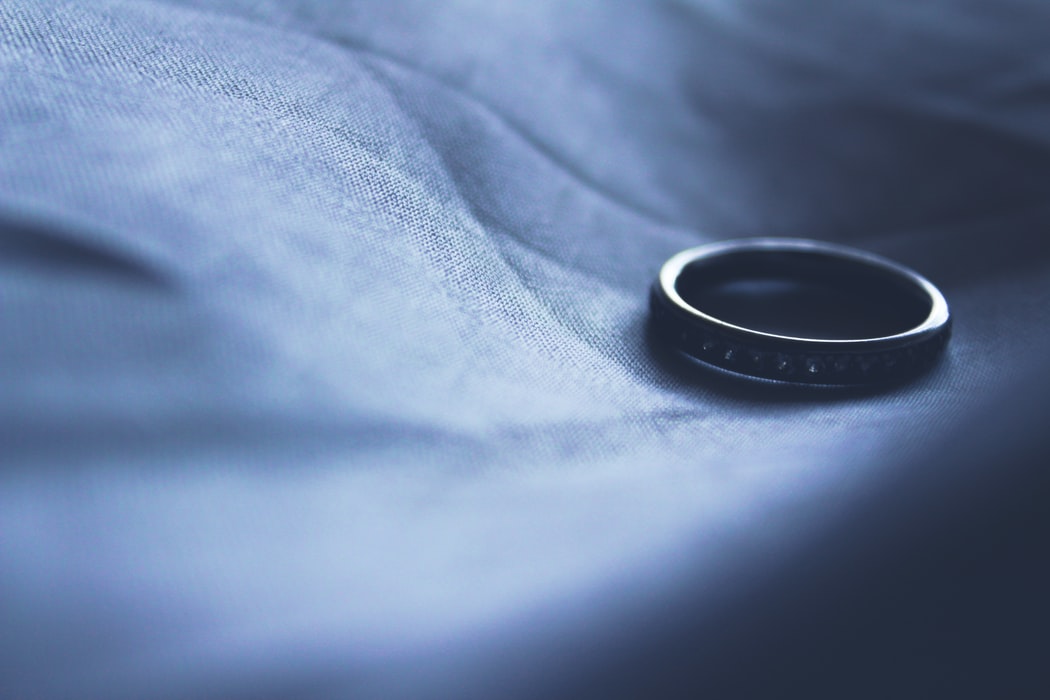 Unique rings and trendy new materials – Dare to be yourself!
Today it is possible to choose from an incredible number of materials and colour combinations. Rings in black are very trendy. We have stylish rings in black gold, black carbon fibre, titanium, ceramics and zirconium. Many of these rings combine black with gold in various shades, Damascus steel and diamonds.
Rings for men
A ring is the most personal piece of jewellery you can wear, and it must sit comfortably on your finger. Also, the width of the ring should fit the fingers and the size of the hand. It is also crucial to choose a material that fits your lifestyle. Carbon fiber rings, titanium, zirconium, ceramics and Damascus steel rings are very durable materials that can withstand much more than gold.
Carbon fiber has many uses. It is a versatile and lightweight material. It has recently started to be used in jewellery making, quickly proving to be an excellent option, especially for rings. Carbon fiber is one of the most resistant materials used for wedding rings; it can withstand quite rough wear without being damaged.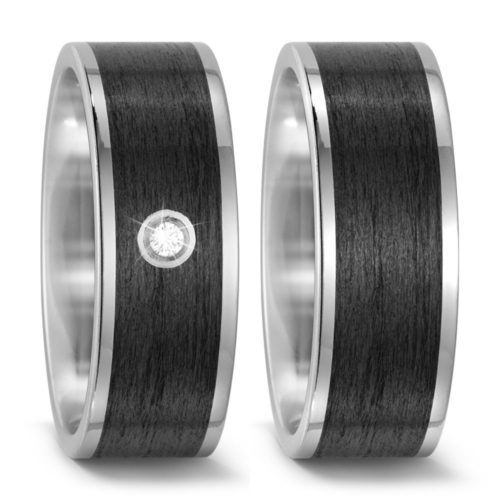 Titanium rings with diamonds or laser engraving are cool and unusual. Titanium is one of the most sought after materials are seen in men's jewellery and rings today. This unique metal is incredibly resistant; yet surprisingly light, making it a popular choice for those who are not familiar with wearing rings. Titanium has a beautiful grey colour but is also available in a black shade. Titanium is allergy-free. We can also make titanium rings with your design.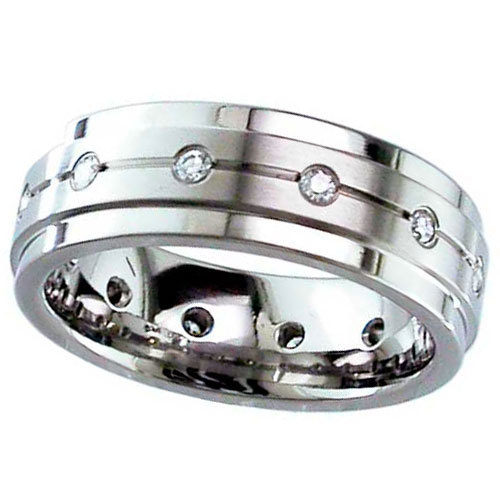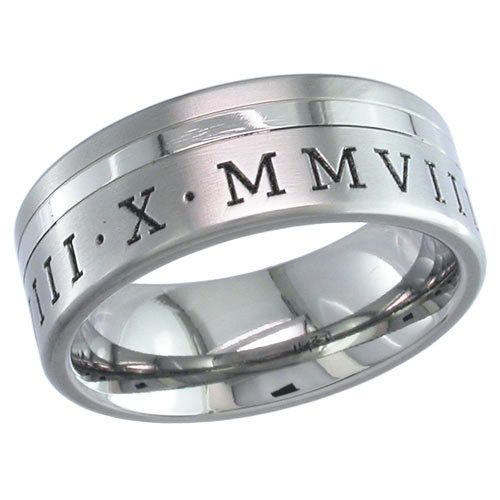 RELIEVED BLACK XX
A relieved Black Zirconium ring with edge rails and the inscription love forever laser engraved in the Ogham font, like a hidden or secret love message. 
Ogham, known as the Celtic Tree Alphabet, dates back centuries and has several theories about its origins. Traces of Ogham can still be found all across Ireland. The ancient script of Ogham, sometimes known now as the Celtic Tree Alphabet, originally contained 20 letters grouped into four groups of five. 
The ring is available in different widths. 
https://www.ringsofsweden.com/en/rings/geti-en/geti-relieved-black-zirconium-en/relieved-black-xx 
Ceramics have in recent years been used to make watches from leading European brands and are available in a variety of colours. Ceramics is increasing in popularity, offering black and white rings, wedding rings and engagement rings. Ceramic rings are very durable, metal-free and allergy-free.
CERAMIC & STEEL are a unique combination of black and white ceramic rings, steel and cubic zirconia stones. You can see the entire collection here.