Engraving: make your rings as unique as your love story!
When a ring is engraved, it becomes unique, and it acquires a special meaning. The most traditional ring engraving is the name and date on the inside of the ring, but there are many different options. Did you know that we can engrave your fingerprints on the outside and inside?
Your unique ring engraving
A ring with an engraving designed by you is 100% special. The engraving may be a confession of love, written with words, fingerprints and symbols. We can engrave on the inside or outside of the ring, in classic or modern style.
INTERNAL ENGRAVING
Internal engraving is possible on all our rings. You can choose from several different styles and symbols to engrave on the inside of the rings. Of course, one of the symbols often chosen on engagement and wedding rings is a heart. ♡
The most common is to engrave names and dates, for example, Peter 21 / 6-2021, Lisa 21 / 6-2021. If there is enough space in the ring, you can add a little more text as: Forever, You & I, My darling. If both names are in a wedding ring, the groom's name appears first in the bride's ring and vice versa, the wedding date at the end.
The classic gold rings in the picture above are from the Rings of Sweden Collection. Choose between 18k yellow gold, rose gold, white gold or platinum 950. The rings are also available in 14k gold. 
But, it does not have to be an engagement or wedding ring for it to be engraved. For example, you can inscribe the place where you met or a memorable trip such as. Paris June 2020, London 2021 or Monte Carlo ♡♡♡.
You can engrave a ring with an unforgettable event or a single nice word that means something special: Always. Hand in hand. Together. We. You and I. Always you. In my heart. Everlasting love. Forever. You give me strength. Emotions. Love. My everything. You can engrave so many expressions in a ring, and an engraved ring means so much that words can hardly explain.
EXTERNAL ENGRAVING
Clear and visible, with an engraving on the outside of a ring, you can let the whole world see your love. Exterior engraving is possible on many of our rings. Here you can choose between different fonts, Roman numerals, runes, fingerprints and much more.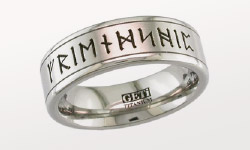 The beautiful ring with engraved runes in the picture above is from the GETi Laser Titanium collection. 
The nice ring with external engraving in the picture below is a titanium ring from GETi. It is called LASER LXIII. The price includes engraving, both on the outside and inside. On the inside, we can engrave a signature or a fingerprint.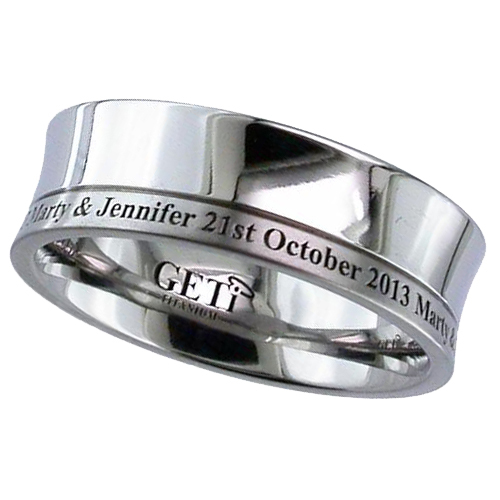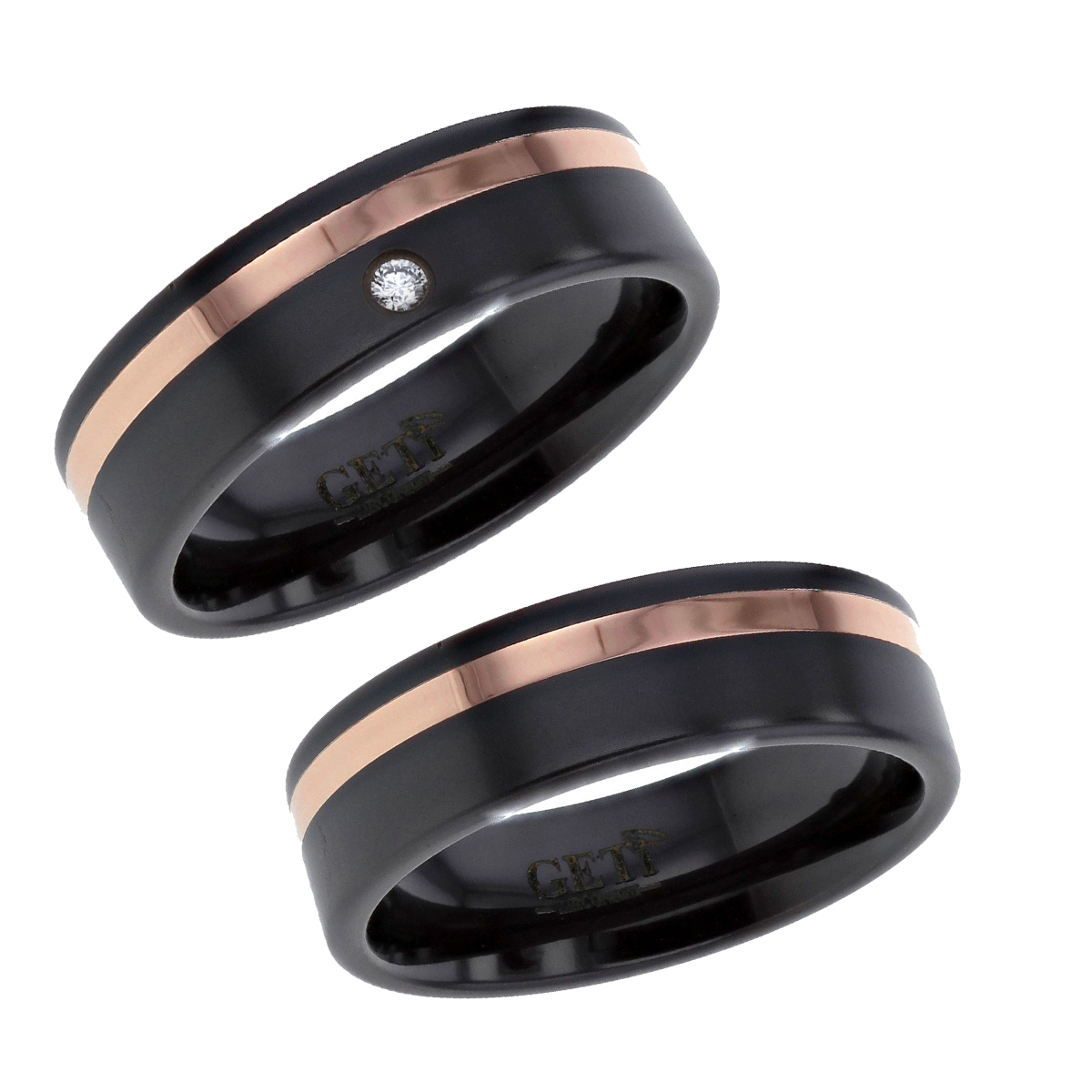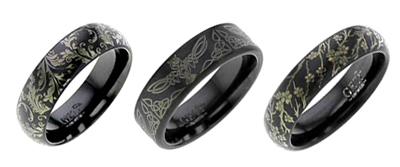 GETi also has a collection of laser engraved rings: GETi BLACK LASER ZIRCONIUM which is very special. These rings are real works of art. 
SIGNATURE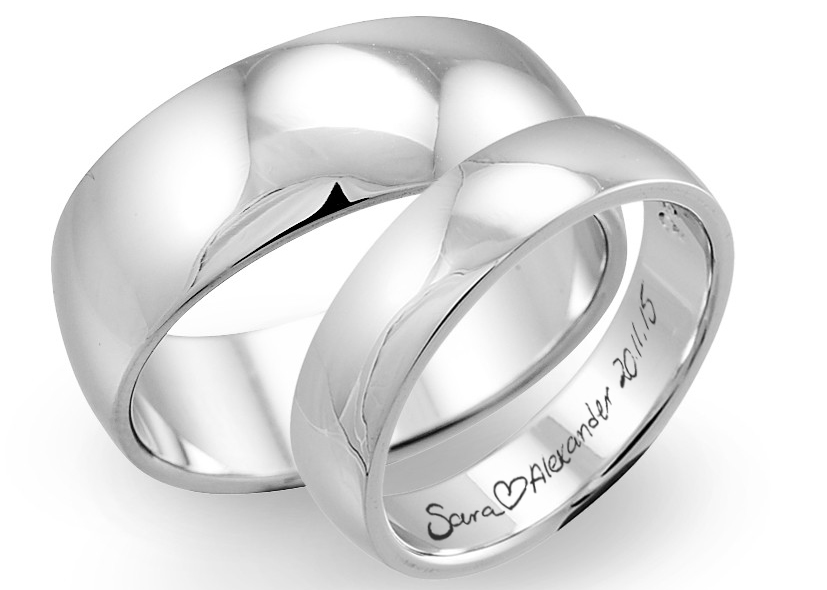 Make your ring extra special with an engraving in your own or your loved one's handwriting. That is possible thanks to the advanced laser engravings we use. If a signature is possible on your ring, you can upload the image at the time of purchase. You can also scan your signature and email it to us. If you do not see that option when you buy the ring, you can contact us.
FINGERPRINT
Engrave your sweetheart's fingerprint as a love symbol. You make your fingerprint using stamp paint on a white piece of paper and scan it in. You can either upload the image when purchasing the ring or email it to us. It is possible to engrave fingerprints in all Rings of Sweden's rings and on most GETi rings. We also have several designs with external fingerprints.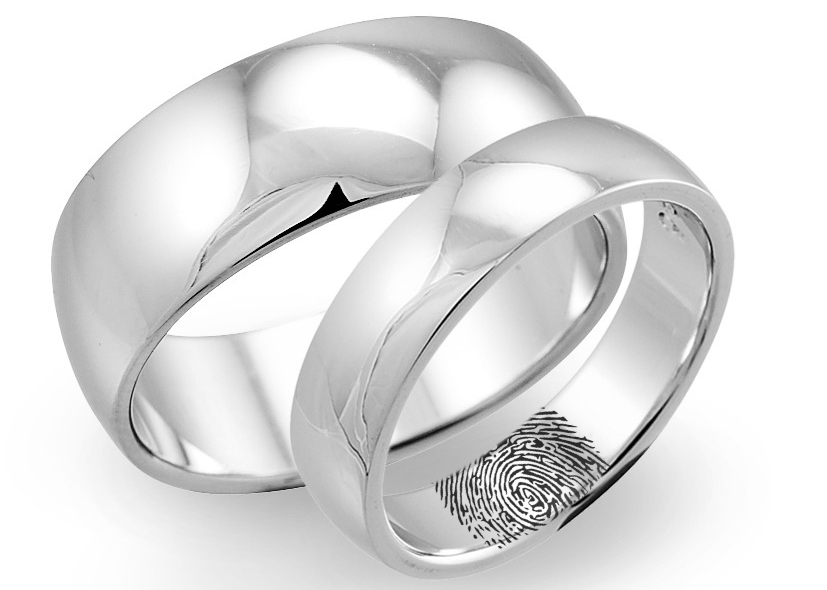 Fingerprints and even small footprints are pretty to engrave when a baby is born. Why not a ring with a pink stone if it's a little girl or a blue diamond if it's a boy?
LOVE POEM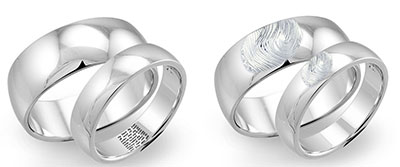 With a love poem, you can fully express your feelings. It can be your wedding vows or some nice words about how you feel about each other. The text is engraved in a microformat, almost unreadable but still there, like a small poem that only you two share and know. We can engrave a love poem in all Rings of Sweden's gold rings.
Fonts for engraving
The default font for external engraving is regular or italic. But your engraving can be engraved in the font you like best. When you order your rings, you can choose between our most common fonts, but you are always welcome to contact us if you have your wishes. We make the rings for YOU! Our collections are not mass produced.